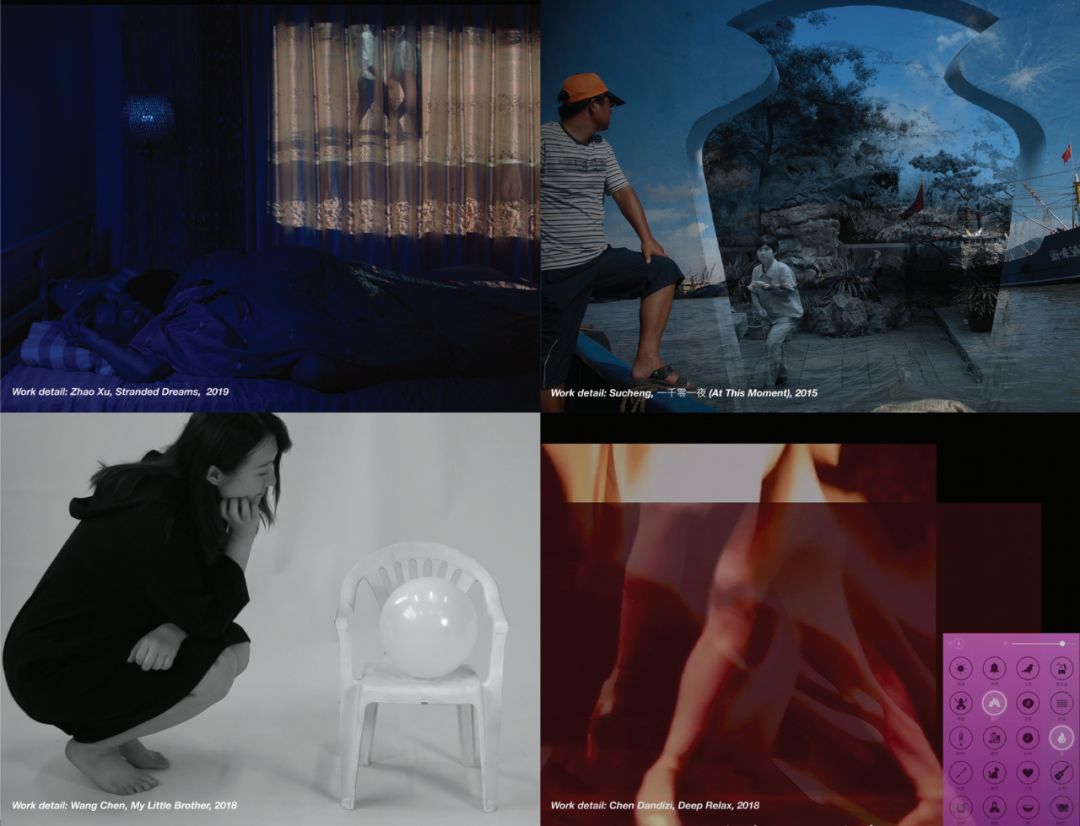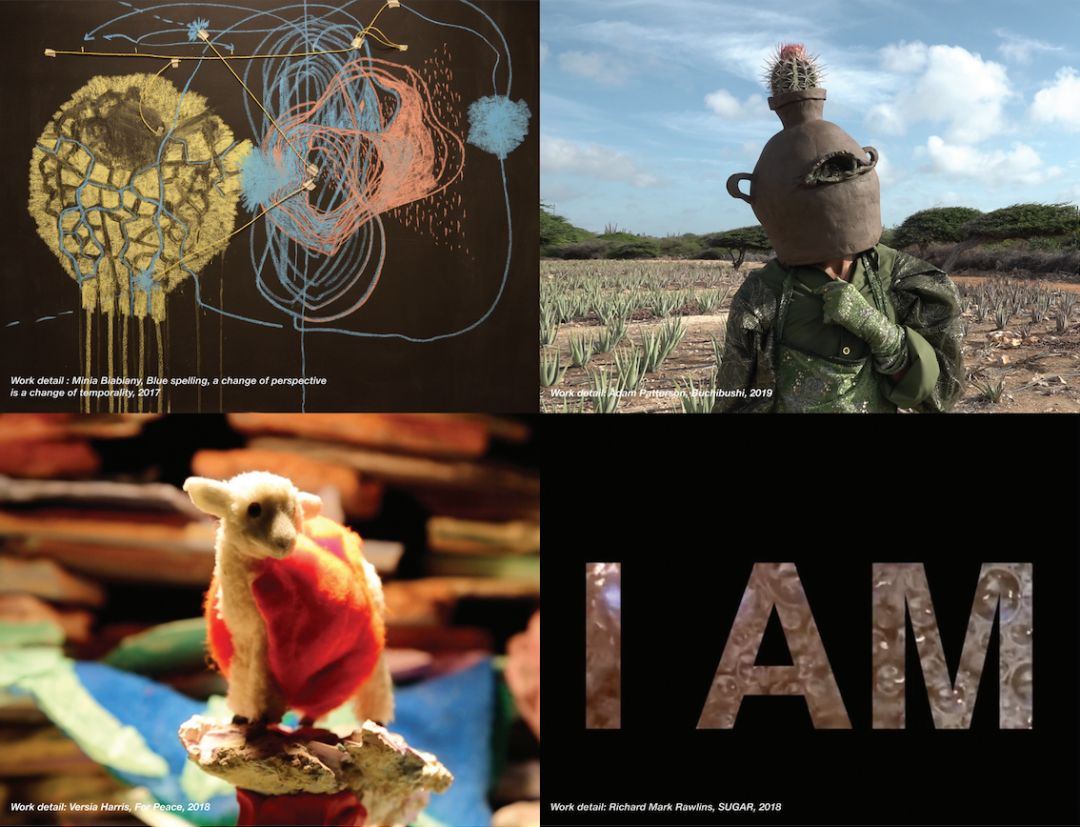 Blue spelling, a change of perspective is a change of temporality
蓝色拼写,视角的变化是时间的变化
影像《蓝色拼写,视角的变化是时间的变化》是通过在黑板上用粉笔制成的图画积累而实现的。绘画的重复和蓝色拼写的不稳定节奏导致了一种难以捉摸的视觉,一半清晰,像一个轻快的睡眠,对时间的感知因断断续续的回声而有所不同时,就像在加勒比海历史的非线性时间一样。我们的身体再现是如何建立的?是什么塑造了我们对自己的凝视?这个影像是对一个人的叙事方式的质疑,是对建立自己的目光所需条件的质疑。
Minia Biabiany(1988年,瓜德罗普岛)是一位视觉艺术家,实践涉足装置,录像和绘画。她住在瓜德罗普岛和墨西哥之间,并创立了Doukou,这是一个艺术和实验性的教学平台,以身体为工具来探索加勒比作家的自我认可和思考。
The video Blue spelling, a change of perspective is a change of temporality was realized by an accumulation of drawings made of chalk on blackboard. The repetition of drawings and the erratic rhythm of Blue spelling lead to an elusive vision, half clear, alike a light sleep when the perception of time differs in a broken echo in the non-linear time of the Caribbean History. How is the representation of our bodies built? What shapes our gaze on ourselves? The video is a questioning over the breakdown of one´s own narrative, an inquiry of the conditions needed to build our own gaze.
Minia Biabiany (1988, Guadeloupe) is a visual artist working with installations, videos and drawings. She lives between Guadeloupe and Mexico and founded Doukou, an artistic and experimental pedagogical platform using the body as a tool to explore self- recognition and thinking by Caribbean authors.
Deep Relax
深度放松
该影像以冥想的声音应用程序开头,该应用程序是对听觉图像的冥想,我试图通过这种封闭的深度催眠治疗我严重的失眠。但是,冥想声音应用程序的声音仅是电子合成的产物,这与该应用程序的目的——呈现自然声音——相矛盾。同时,对我来说,自然作为"精神治疗"的目的仍然至关重要。只是在冥想中,眼花缭乱的视觉才能唤起我平行的想象力。
陈丹笛子(b.1990) 2015年毕业于广州美术学院油画系。创作涉及录像,装置,摄影和文学。她的最新作品探索了与自然或人为的日常现象相遇的感受和体验,包括人类情感的疏远,并希望通过对自然的观察和想象来安慰那些被疏远的。
The video begins with a meditative sound app, which is a meditation on auditory images, and I attempt to treat my severe insomnia with this closed, deep hypnosis. However, the sound of the meditative sound app is nothing more than a product of electronic synthesis, contradicting the purpose of this app which is presents the sounds of nature. At the same time, for me, nature as the purpose of "spiritual healing" remains paramount. It is only in meditation that my parallel imagination can be evoked by a dazzling array of visions.
Chen Dandizi (b.1990). Graduated from the oil painting department of Guangzhou Academy of Fine Arts in 2015. Creation involves video, installation, photography and literature. Her recent works explore the perception and experience of encounters with the daily phenomenon of natural or artificial, including alienation of human emotion, and hope to get the consolation out of alienated by the observation and imagination of nature.
For Peace
为了和平

该视频是《为了和平》装置的一部分。声音是Forbes Burnham的。这是他在1964年当选圭亚那总统的那一天发表的讲话。Burnham是该国的希望,将他们从先前政府的腐败和经济的萧条中解救出来,但他却成为了一个独裁者。我试图探讨权力的观念,以及幻想和理想如何被用来操纵和改变社会与文化。
巴巴多斯艺术家Versia Harris于2012年获得艺术学士学位。2014年,Versia的作品参加了第四届莫斯科国际青年双年展,主题为"梦想的时光",随后被选为在柏林的后续展览MOMENTUM_InsideOut放映的一部分。她于2017年获得富布赖特·拉斯波奖学金,并于2019年5月在美国密歇根州的克兰布鲁克艺术学院获得硕士学位,并获得梅赛德斯-奔驰金融服务新起点奖。
This video is part of the installation "For Peace". The voice is Forbes Burnham. It is his speech given on the day he was elected President of Guyana in 1964. Burnham was a hope for the country, to pull them from a previously corrupt government and economic slump but he turned out to be a dictator. I seek to address ideas of power and how fantasy and ideals are used to manipulate and change society and culture.
Barbadian artist Versia Harris received her BFA in Studio Art in 2012. In 2014, Versia's work was featured in the IV Moscow International Biennial for Young Art themed 'A Time for Dreams' and was subsequently selected to be apart of the follow up exhibition MOMENTUM_InsideOut screening of 'A Time For Dreams' in Berlin. She was awarded a Fulbright Laspau Scholarship in 2017 and received her MFA at Cranbrook Academy of Art, Michigan USA in May, 2019, where she was also earned a Mercedes-Benz Financial Services New Beginnings Award.
Stranded Dreams
阻滞之梦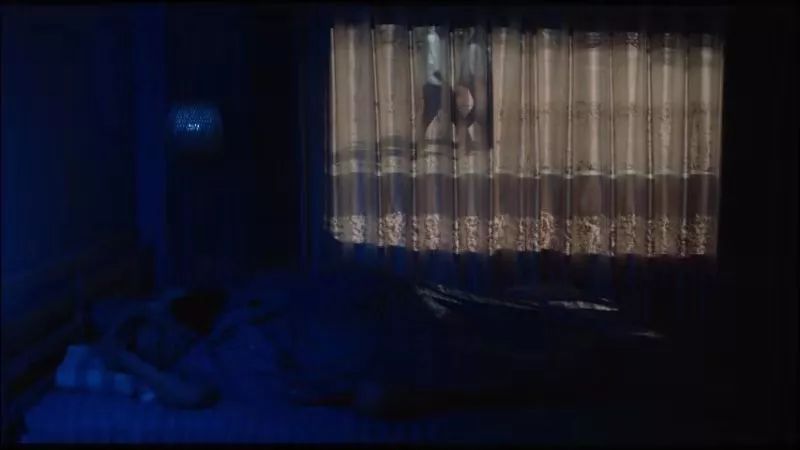 在摩洛哥旅行时,我曾经被困在铁路上,因为我乘坐的火车在途中发生故障。在等待期间,许多乘客下车沿着铁路走。我在车厢内感到闷热而无聊,所以我看着窗外的那些乘客,并用手机拍摄了一段视频。 当我拍摄时,感觉就像摆脱了自己所处的时间和空间。回到中国,我发现我的父母有一天在卧室里睡觉。突然,那个场景让我想起了我之前拍摄的视频。 我父母的卧室和火车车厢在我脑海中交叠。 是摩洛哥的我回到了家,还是从未出过国门的父母在那辆缓慢行驶的火车上睡觉?
赵煦,电影导演和艺术家,于1992年出生于内蒙古,2013年从伦敦UAL温布尔登艺术学院退学,现居于北京。 他的第一部长片《丘山》于2018年被西湖国际纪录片节选中。这也是2017年集美·阿尔勒国际摄影节的闭幕电影,并在UCCA新亚洲影志项目第十期中放映。 除了电影,他的作品还包括绘画和录像装置。
I was once stuck on railway when I was traveling in Morocco because the train I took broke down halfway. During that time of waiting, many passengers got off and walked along the rail. I felt hot and boring inside the carriage so that I watched those passengers through the window and shot a video with my phone. When I was filming, it felt like I got rid of the time and space that I was in. Back to China, I found my parents sleeping in their bedroom one day. Suddenly that scene reminded me of the video I shot before. The bedroom of my parents and the train carriage overlapped in my mind. Whether the I in Morocco come back home, or my parents who have never been aboard sleeping in that slow-moving train?
Zhao Xu, film director and artist, born in Inner Mongolia in 1992 and dropped out of UAL Wimbledon Art College in 2013, based in Beijing now. His first feature film "Hills and Mountains" was selected by West Lake International Documentary Festival in 2018. It was also the closing film in 2017 JIMEI x ARLES INTERNATIONAL PHOTO FESTIVAL and was screened at UCCA "New Asian Scenery" Program. Besides films, his works also include paintings and video installations.
Turbo
涡轮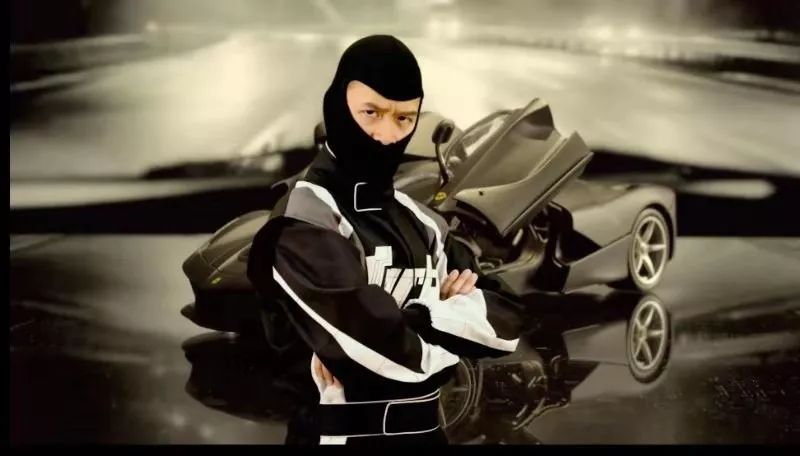 在2007年的一个暴风雨之夜,一个名叫布莱特·"涡轮"·马修斯的十几岁男孩失去了对跑车的控制,驶离悬崖。"涡轮"从空中坠落,坠入了一栋装有金融基础设施的建筑。他因撞击而丧生,在燃烧的汽车残骸中他的尸体已经无法被辨认。同一天晚上,金融市场开始崩溃,成为我们现在所知的"大萧条"。在大萧条期间,国家政府对全球金融机构进行的重建和复活也意外重建并复活了"涡轮"。尽管幸免于难,涡轮现在被诅咒只能活在跑车的冲动中。在白天,"涡轮"感到沮丧,因为他只能发出的汽车声音进行交流。在夜间,"涡轮"进入幻觉,在那里他可以自由驾驶,但是这些幻觉总是以车祸而告终。
Alvin Luong通过将个人传记与历史叙事和当代事件相结合来构造角色和故事。Luong于2016年获得多伦多大学人文科学领域的最高荣誉的学士学位。Luong是2018年北京中间美术馆的驻留艺术家,在北京激发研究所做过讲座,并入围EQAA银行的媒体艺术家奖。2019年,艺术家在北京的博而励画廊展出。
On a stormy night in 2007, a teenage boy named Brett 'Turbo' Matthews lost control of his sports car and drove off the side of a cliff. Turbo descended through the air and crashed into a building housing financial instruments. He was killed upon impact and his body was unidentifiable amongst the burning car wreckage. That same night, financial markets began to crash becoming what we now know as The Great Recession. The reconstruction and resurrection of global financial institutions by state governments during The Great Recession would have the unintended consequence of also reconstructing and resurrecting Turbo. Although spared from death, Turbo was now cursed to live with the behavioral impulses of a sports car. In the day time, Turbo lives in frustration because he can only communicate through car sounds that he makes with his mouth. In the night time, Turbo enters into hallucinations where he is free to drive however these hallucinations always end with a car accident.
Alvin Luong fabricates personas and stories by integrating personal biography with historical narratives and contemporary events. In 2016, Luong completed a BA (Hons.) from the University of Toronto with the highest standing in the field of Humanities. In 2018, Luong was Artist-In-Residence at IOAM Beijing, lectured at the Institute for Provocation in Beijing, and was a finalist for the award Media Artist Award by EQAA Bank. In 2019, the artist exhibited at Boers-Li Gallery in Beijing.
Buchibushi

布希布希
by Adam Patterson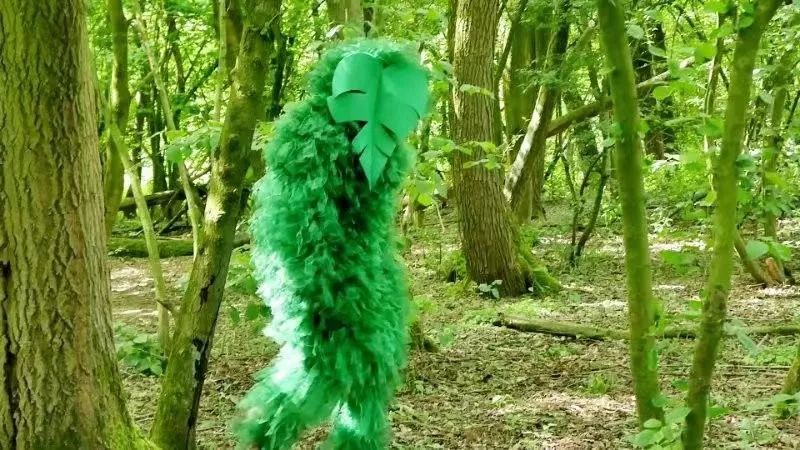 "我正在除草后花园,并思考植物如何自己播种,风生,动物生,水生,远离其亲本植物。它们根本没有能力依靠自己的力量行进很长的距离,但是他们的确行进。甚至他们都不必干干在一个地方坐等被消灭。"
-Octavia Butler,"播种者的寓言"(1993年)
由Sharelly Emanuelson拍摄。由Adam Patterson撰写,编辑和导演。
Adam Patterson 是巴巴多斯,伦敦和鹿特丹之间的视觉艺术家和作家。考虑到故事,图像和凝视可能如何影响,调节或重新构想自我, Patterson 喜欢讲新故事或以新的方式重新思考旧故事。艺术家喜欢用各种媒介创作,包括假面舞会,影像,评论写作,诗歌和表演。
"I was weeding the back garden and thinking about the way plants seed themselves, windborne, animalborne, waterborne, far from their parent plants. They have no ability at all to travel great distances under their own power, and yet, they do travel. Even they don't have to just sit in one place and wait to be wiped out."
- Octavia Butler, "Parable of the Sower" (1993)
Filmed by Sharelly Emanuelson. Written, edited and directed by Adam Patterson.
Adam Patterson is a visual artist and writer based between Barbados, London & Rotterdam. Concerned with how stories, images and the gaze may affect, condition or re-imagine selfhood, Patterson likes telling new stories or rethinking old stories in new recuperative ways, working across a variety of media including masquerade, video, critical writing, poetry and performance.
Surround Sounds
环绕立体声
在Punch Creative Arena在2018年开放的开放工作室驻留Punch In 2期间发展,并于2019年完成,《环绕立体声》利用捕获的声音效果进行实验,这些声音效果代表了岛上的声音,记忆和文化。它与同样具有文化回顾性但又不匹配的图像并列在一起,反映出加勒比海生活的刺耳声音。
Kia Redman 是在巴巴多斯生活和工作的职业创作者。她于2017年获得巴巴多斯社区学院的一等荣誉学位,获得了艺术学士学位,并从此开始了自己的创作生涯。起亚出生于一个独立后正在建设的国家,Kia的工作重点是身份问题,定义文化和记录历史。她的目标是重写被定义为加勒比海身份的一揽子定义,并发现她所经历的独特事物。
Developed during Punch In 2, an open studio residency held by Punch Creative Arena in 2018 and finished in 2019, Surround Sounds experiments with captured sound effects created with objects representative of the sound, memory and culture of the island. Juxtaposed with equally culturally retrospective, yet mismatching images, it mirrors the cacophony of Caribbean life.
Kia Redman is a creative professional living and working in Barbados. She attained her BFA in Studio Art with first-class honours from the Barbados Community College in 2017 and has spent the time since developing her creative practice. Being born into a post-independent nation in formation, Kia's work focuses on issues of identity, defining culture and documenting histories. She aims to rewrite the blanket definition taught to be her Caribbean identity and discover the things unique to her lived experience.
The China Society

中华总会
《中華總會》是一个单频道视频装置,研究的是特立尼达西班牙港语境下对中国未来的混合(误)理解。该项目从对几代移民后中国侨民身份的调查出发,以及他们对近年来逐渐增加的中国建筑和电信工人的看法。该视频将中国建设项目的镜头与描述中国人和特立尼达人经历的口述历史相结合,使来自亚洲的契约劳动的历史与当代中国基础设施干预所雇用的劳动之间的歧义混淆变得更加复杂。中国已与亚洲,欧洲,非洲,大洋洲,中美洲,南美和加勒比海地区的约126个国家签署了协议,以在一系列发展中国家中建设基础设施项目。许多人认为这是一种威胁,有人指责中国在实行新殖民主义。多数人认为,"一带一路"正在重新定义国际关系并建立"新世界秩序"。我很想知道什么样的图像和声音可以揭示这种新的世界秩序,以及"一带一路"在地面上的外观和感觉。
Daphne Xu(生于1992年)是一位通过电影,摄影,录像和印刷品来探索地点的政治和诗学的艺术家。她拥有麻省理工学院的城市规划硕士学位和布朗大学的人类学学士学位,她的作品位处视觉人种学,公共艺术/设计和公民媒体的交汇处。在2016年,她参与共同创立了艺术家和研究团体SpongeGourd Collective。Daphne 目前是哈佛大学电影研究中心研究员。
The China Society (中華總會) is a single-channel video installation that investigates mixed (mis)understandings of Chinese futurities in the context of Port of Spain, Trinidad. The project departs from an investigation into Chinese diasporic identities from descendants of those who migrated generations ago, and their perceptions of the escalating presence of Chinese construction and telecommunications workers in recent years. The video combines footage of Chinese construction projects with oral histories describing the Chinese-Trinidadian experience, complicating the discursive confusion between the history of indentured labor from Asia and the labor employed by contemporary Chinese infrastructural interventions. China has signed agreements with some 126 countries across Asia, Europe, Africa, Oceania, Central America, South America, and the Caribbean to build infrastructure projects in a series of developing countries. Many people see this as a threat and some accuse China of neocolonialism. Most agree that the BRI is redefining international relations and creating a "new world order". I'm interested in seeing what images and sounds can reveal about this new world order and what the BRI looks and feels like on the ground.
Daphne Xu (b. 1992) is an artist exploring the politics and poetics of place through film, photography, video and printed matter. With a Master in City Planning from the Massachusetts Institute of Technology and a Bachelor's in Anthropology from Brown University, she works at the intersection of visual ethnography, public art/design, and civic media. In 2016, she co-founded Sponge Gourd Collective, an artist and research collective. Daphne is currently a Film Study Center Fellow at Harvard University.
The First Line of China
中国一线
by Hanwen Zhang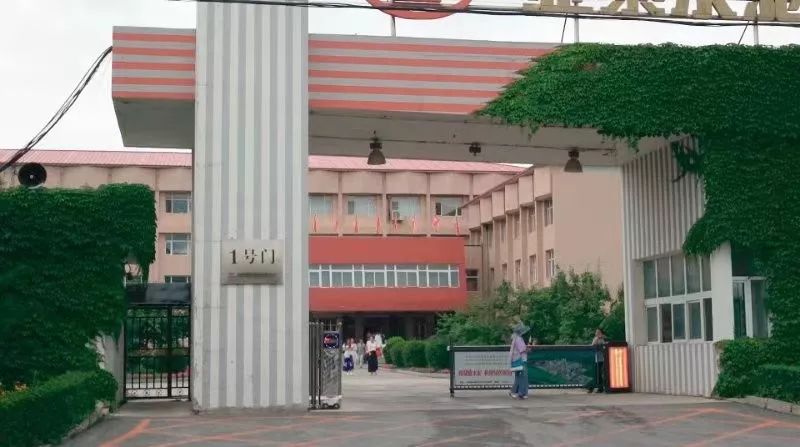 《中国一线》是一部45分钟的第一人称散文纪录片。为了回顾中国东北当地一家国有水泥厂相连的偏僻工业小镇的历史和故事,我在身体和精神上进行了返乡旅行。在此过程中,我在不同的情况下多次见到"中国一线"这个说法。这句话听起来很宏大,因为它的含糊不清和不常见的意思,但它显然是1980年代中国官方意识形态的踪迹。跟踪着这个痕迹,我发现了有关城镇和家庭故事的更多信息。
张瀚文,影像工作者。本科毕业于清华大学,2019年毕业于纽约视觉艺术学院获得摄影方向艺术硕士学位,现生活工作于纽约。他的艺术实践主要以静态与动态影像为主,并与行为、数码技术及写作结合,从以个人经验视角下的观察与叙述出发,关注个体的生存状态与身份问题,以及它们与空间、图像、记忆、意识形态之间的关系。
The First Line of China is a 45-min first-person essayistic documentary film. To recover the history and the story of an isolated industrial town attached to a local state-owned cement factory in Dongbei (the Northeast), China, I go on home return trips, physically and spiritually. During this process, I encounter the phrase "The First Line of China" for numerous times in different situations. This grand-sounding phrase impressed me since its meaning is vague and uncommon, but it clearly refers to the trace of official ideology from 1980s China. Following this trace, I find more about the town and about my family story.
Born in Changchun, China, Hanwen Zhang is an artist and filmmaker who currently lives in New York. He received a BS degree in Mathematics and Physics from Tsinghua University in 2016 and an MFA degree in Photo, Video and Related Media in the School of Visual Arts in 2019. Zhang's practice is based on still and moving images, supplemented by performance, digital technology, and writing. Derived from observation in his personal experience, his work examines the status of individual existence in contemporary society, as well as its relationship with space, image, memory, and ideology.
I Don't Remember the Name
不知其名
by Peng Zuqiang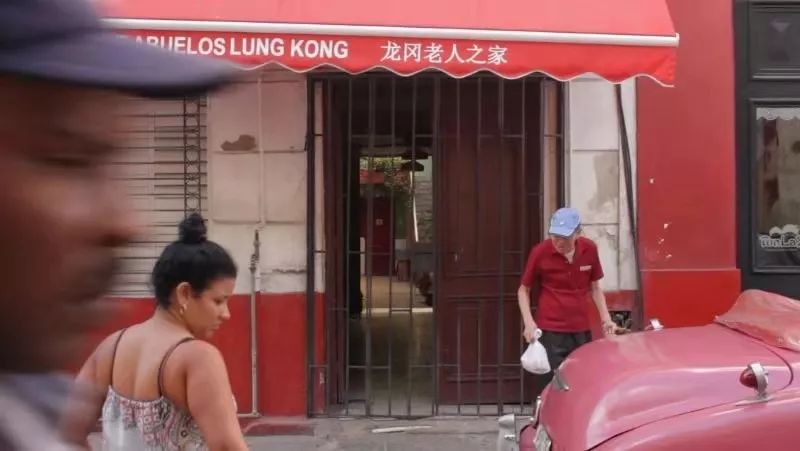 在古巴曾经有过拉丁美洲最大的华人社区。1847年,第一批五百名中国工人以契约工的身份来到古巴。通过并置哈瓦那消失的中国工人移民社区,和中国对古巴的不断增加的投资,影片观察了在中国养老院,Wifi公园,生物电厂和甘蔗田中可见的和不可见的中国资本。
彭祖强制作影像。他的作品在交流,迁徙和景观中观察意识形态和亲密关系的痕迹。他在芝加哥艺术学院获得了艺术硕士学位,并获得了New Artist Society Fellowship,并在伦敦大学的金史密斯学院获得了文学学士学位。他的作品已在中国,德国,厄瓜多尔,香港,荷兰,波兰,瑞士,英国和美国的展览和电影节中展出。
Cuba once had the largest Chinese community in Latin America. In 1847, the first group of five hundred Chinese workers arrived in Cuba as indentured workers. Through juxtapositions of the now disappearing Chinese workers immigrant community in Havana and the expanding investments in Cuba from China, the film observes the visible and invisible traces of Chinese capitals in a Chinese nursing house, a Wifi park, a bio-power plant and sugarcane fields.
Peng Zuqiang makes moving images. His work observes traces of ideology and intimacy in exchanges, migrations, and landscapes. He received his MFA from the School of the Art Institute where he was awarded the New Artist Society Fellowship, and a BA from Goldsmiths, University of London. His works have been shown at exhibitions and festivals in China, Germany, Ecuador, Hong Kong, the Netherlands, Poland, Switzerland, the U.K. and the U.S.
Gestation Period
妊娠期
by Kadiejra O'Neal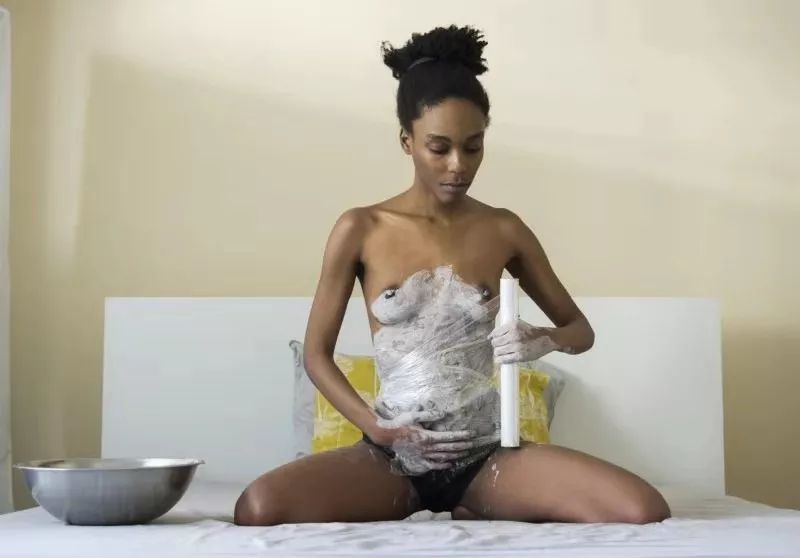 我的母亲凯伦(Karen)和我的关系很棘手。这些年来,我们经历了许多艰难的时期和压力因素,使我全心全意地说:"与其说别的,不如说我妈妈是我的朋友"。
这是对我出身的情感和心理调查。
这是我试图理解我的母亲作为一个年轻的岛屿女孩对生育的追求。
这是我试图弄清楚她都经历了怎样的思绪……她的担心……她的思考过程……在我到来时影响了她的生活和不同关系的因素……
这是对母女关系的回顾性研究,希望能够在我们现在的生活中找到那种母性感觉。
这是对我出身的情感和心理调查。
这是我试图理解我的母亲作为一个年轻的岛屿女孩对生育的追求。
这是我试图弄清楚她都经历了怎样的思绪……她的担心……她的思考过程……在我到来时影响了她的生活和不同关系的因素……
这是对母女关系的回顾性研究,希望能够在我们目前的动态中找到这种母性纽带。
…如果情绪障碍来自我,那么我也必须经历自己的妊娠期…
Kadiejra O'Neal 生于1992年,在巴巴多斯长大,是一名从事绘画和摄影工作的多学科艺术家,他的工作重点是探索身体和情感的关系。Kadiejra于2017年毕业于多伦多的瑞尔森大学,获得摄影学士学位,此后一直在本地和国际展览,并在加拿大和英国展出。
My mother, Karen and I have a tricky relationship. We've experienced many trying times and stress factors throughout the years that lead me to say wholeheartedly, "my mum is my friend more than anything".
This is an emotional and psychological investigation into my origin.
This is my attempt at trying to understand what my mother went through as a young island girl being thrust into woos of parenthood at a young age.
This is me trying to figure out what was going on in her head… her worries… her thought process… the factors in her life that either contributed to or influenced the events at the time of my arrival and relationship since…
This is a retrospective look at a mother-daughter relationship in hopes of being able to find that maternal feeling in our present.
This is an emotional and psychological investigation into my origin...
This is my attempt at trying to understand what my mother went through as a young island girl being thrust into woos of parenthood...
This is me trying to figure out what was going on in her head… her thought process…her worries... the factors in her life that contributed to and influenced my arrival and our relationship thereafter...
This is a retrospective look at a mother-daughter relationship, in hopes of being able to find that maternal bond in our present dynamic.
...if the emotional blockage is from me, then I too must go through my own gestation period…
Born in 1992 and raised in Barbados, Kadiejra O' Neal is a multidisciplinary artist working in paint and photography whose practice focuses on exploring physical and emotional relationships. Kadiejra graduated in 2017 from Toronto's Ryerson University with a BFA in Photography and has since been exhibiting locally and internationally, with works shown in Canada as well as the UK.
Anchor and A Loose Thread
锚和一条松线
by Nikki Lam
记住就是为自己的归属抛一个锚。《锚和一条松线》探索的是记忆的元素,其在身体中的状况以及在实现时的图像。与演员Tso Han Jie和Mimi Chang合作,Nikki Lam的两频道视频检查了记忆、身体及其记录之间相互矛盾和纠缠的关系, 既从内部又通过图像的记录。
《锚和一条松线》通过个人和集体记忆继续艺术家对后殖民混杂性的研究。该作品描述了艺术家Nikki Lam与舞者Tso Han Jie和Mimi Chang之间的回忆交流。Lam借鉴了她个人身份多面(香港/澳大利亚)的历史,并不断研究归属感和记忆力这两个概念。以物件、地点和诗歌等元素作为激发点,Tso和Chang应邀以重新构想的过去的动作,以及那时那刻即兴创造出的动作做出回应。
Nikki Lam出生于香港,是一位艺术家,策展人和制片人,目前工作生活于澳大利亚墨尔本的纳尔姆/比拉兰加。她的作品主要涉及影像,表演和装置,经常通过研究仪式,语言和再现以及视频这个稍瞬即逝的媒介来探索混杂身份。Nikki目前是Hyphenated Projects的联合负责人,Next Wave的高级制片人以及Seventh Gallery的董事会成员。她获得了莫纳什大学(2009年,摄影媒介)的视觉媒体视觉艺术学士学位,和墨尔本大学(2014年)的艺术学硕士学位。
To remember is to have an anchor for your belonging. Anchor and A Loose Thread explores elements of memory, its condition within the body and its image when materialised. In collaboration with dancers Tso Han Jie and Mimi Chang, Nikki Lam's two-channel video examines the contradictory and entangled relationships between memories, the body and their records, both from within and through image documentation.
Anchor and A Loose Thread continues the artist's research into post-colonial hybridity through personal and collective memories. The work describes an exchange of memories between artist Nikki Lam and dancers Tso Han Jie and Mimi Chang. Lam drew on her personal histories of a multi-faceted identity (Hong Kong / Australian), and her ongoing investigations into the concept of belonging and remembering. Using elements such as object, site and poetry as provocations, Tso and Chang were invited to respond with movements from the past, reimagined, as well as gestures developed then and there, improvised.
Born in Hong Kong, Nikki Lam is an artist, curator and producer based in Narrm/Birraranga (Melbourne, Australia). Working primarily with moving images, performance and installation, her work explores hybrid identities often through studies of rituals, language and representations, as well as the ephemeral medium of video. Nikki is currently Co-Director of Hyphenated Projects, associate producer at Next Wave and a board member of Seventh Gallery. She has a Bachelor of Visual Arts in Photomedia (2009, Monash University) and Executive Master of Arts (2014, University of Melbourne).
Sugar
糖
by Richard Mark Rawlins
这个作品是一个修剪过的用冒泡的糖创作的影像诗歌,以斯图尔特·霍尔(Stuart Hall)对大西洋奴隶贸易有争议的历史,其后果(殖民主义),糖和英国身份的类推为起点。这些关于糖和身份的对话与英,法,西,荷兰帝国带到加勒比殖民地的非洲奴隶的后裔以及葡萄牙人带到巴西的后代同等重要。那些被奴役的土著人民和劳动者,他们的任务是即便在"废除奴隶制"的背景下,依然在"契约"的可疑旗帜下继续制糖。
Richard Mark Rawlins(1967),特立尼达和多巴哥。罗林斯最近获得皇家艺术学院版画项目的学位(2019年),他的作品研究了加勒比地区的流行文化诗学和生活政治,殖民主义的有争议的历史/现实及跨过大西洋的后果,黑人身份 和侨民政治。
The piece is a redactive moving image poem created from bubbling sugar, that takes as its starting point Stuart Hall's analogy of the contested history of the Atlantic Slave trade, its consequences (colonialism), sugar and English identity. These conversations about sugar and identity are as relevant to the descendants of enslaved Africans brought to the Caribbean colonies by the British, French, Spanish and Dutch Empires, and as they are to the progeny of those brought by the Portuguese to Brazil, as well as those enslaved indigenous peoples and those labourers in whose lot the task fell to continue the manufacture of sugar under the dubious banner of 'indentureship', within the context of the 'supposed abolition' of slavery in the colonies.
Richard Mark Rawlins (1967), Trinidad & Tobago. A recent graduate of the Royal College of Art's print programme (2019), Rawlins' work investigates the "pop-cultural" poetics and politics of life in the Caribbean, the contested and resultant histories/realities of colonialism and it's transpontine consequence, black identity and diaspora politics.

缓存(CACHE)空间是在2016年10月创立的一个自发的非盈利艺术机构,机构位于北京798艺术区料阁子,面积80平米。缓存空间致力于收集、整理、呈现艺术实践中的"剩余",并将其转化为"缓存"模式。主要通过放映、剧场、研究驻留、语境提供、出版和在线播客等方式展示和传播中国和世界各地的实验激进艺术。
The CACHE space is a non-profit art space found in Beijing in October 2016 which mainly focused on collecting, organizing, presenting the "surplus" in contemporary artistic practice and turning it into a "cache" model. It is mainly dedicated to radical art in China and around the world through screening, experimental theater, situation, panel discussion and online podcast, currently there is a 80 msq space in Beijing 798 Art District.
北京朝阳区酒仙桥路4号798艺术区

七星东街料阁子11号缓存空间
No.11, Liaogezi, Qixing East Road,798 Art District,
No.4, JiuxianqiaoRoad, Chaoyang District, Beijing, China