剪灯清澜,夜话学术
——G3&4&5 Curriculum Night
秋意渐浓,桂魄初生,9月27日晚清澜山三、四、五年级学科说明会在夜幕下徐徐展开。这是经开学过渡期后家校深度沟通的平台,也是众多新生家长全面了解学校的契机,同时还是清澜山学校在教育部"双减"政策落地之后第一次面向全体家长的学科说明。
It is now after Mid-Autumn Festival and as we continue into fall, we can see the moon more. The moon was already rising by the time parents had entered Tsinglan School for Curriculum Night for grades three through five. This was an excellent opportunity for our school to welcome and communicate with parents. Curriculum Night was also the first time most new students' parents to know our school and teachers personally. Importantly to all, that night was the first of our meetings with parents since the 'Double Reduction' policy was implemented.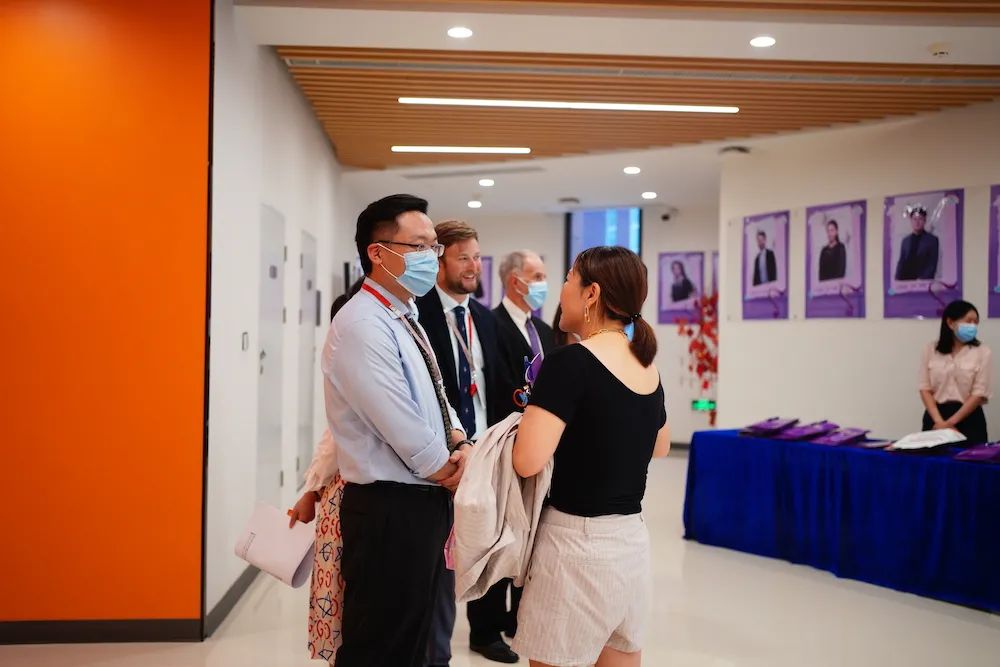 「深耕学术、发展内涵」,这个夜晚首先从李校长、Hammond校长提纲挈领的分享开始。他们描绘了清澜山未来发展的壮阔蓝图,介绍了中西深度融合的学术理念,探讨了如何培养人才的发展方向,对孩子们从小学到初中的过渡寄予了殷殷的期盼。这是很多家长和两位校长的首次正式见面,但两位校长的专业和风度深深吸引了大家,让人感到一见如故。随后,小学部 Mr.Curtis 校长向大家表达了问候,并祝愿学科说明会圆满结束。
「Strengthen academia and develop to discover deeper meaning」 was the strong introduction that Principal Li and Mr. Hammond use to lay the framework of how the evening would proceed. The described their plans for Tsinglan School into the future, and the vision of how to absorb and integrate the advantages of both Chinese and Western education models. Principal Li and Mr. Hammond highlighted what type of students Tsinglan wants to develop. Tsinglan wants to develop students that can discover and go deeper into meanings of different subjects. They also explained the expectations of lower school students to achieve on their way to middle school. For many parents, this was the first time for them to meet Tsinglan's leaders in a formal setting, their apparent warmth and professionalism presented to parents led to an understanding of sincere friendliness and caring for all of our students. Then, our Lower School Director, Mr. Laurence Curtis, greeted parents and wished the curriculum night a complete success.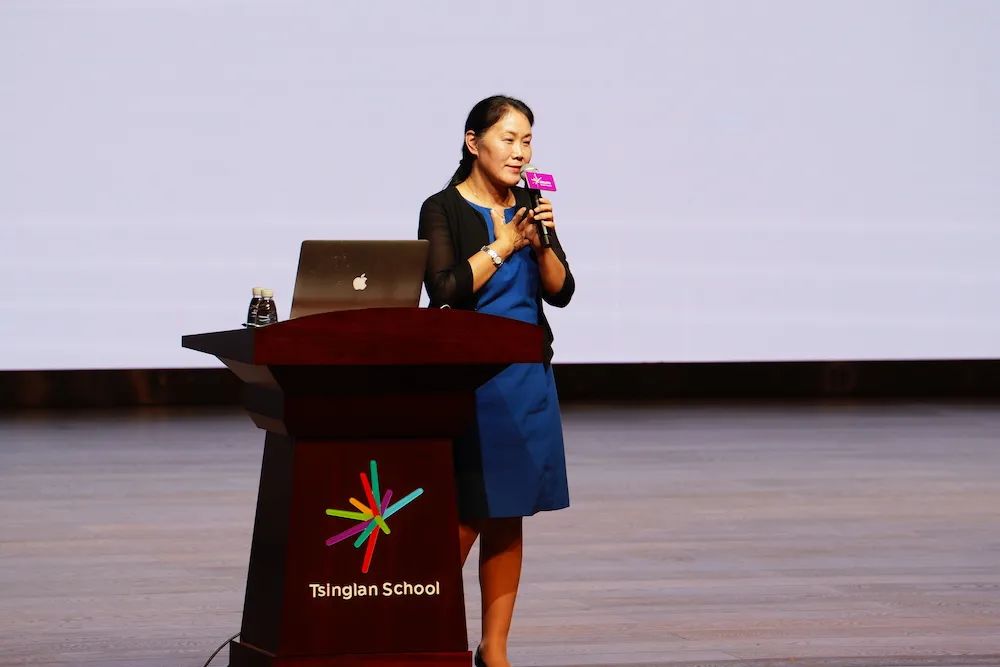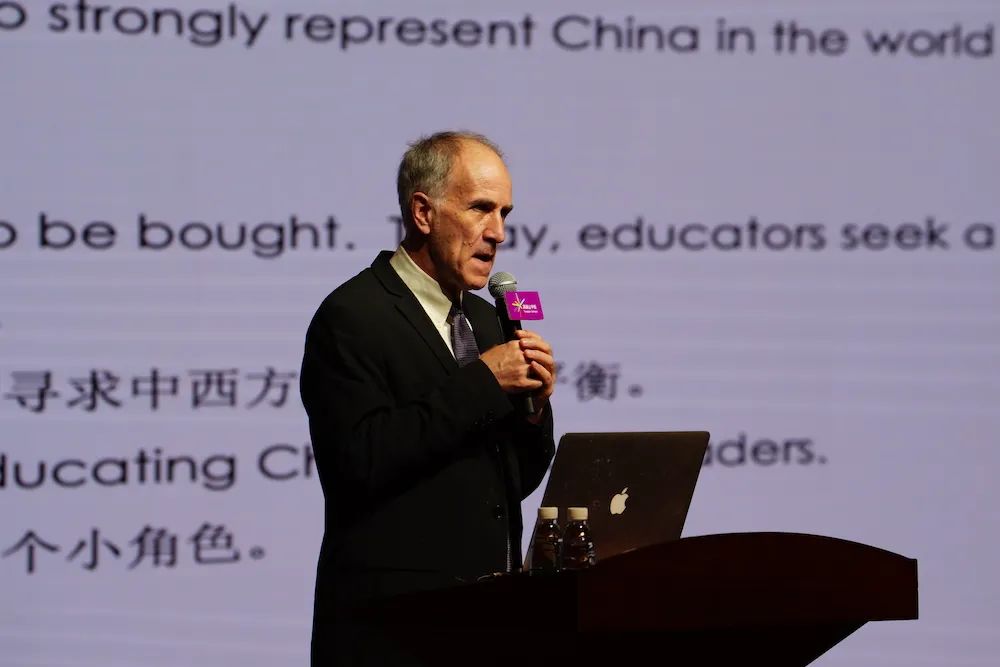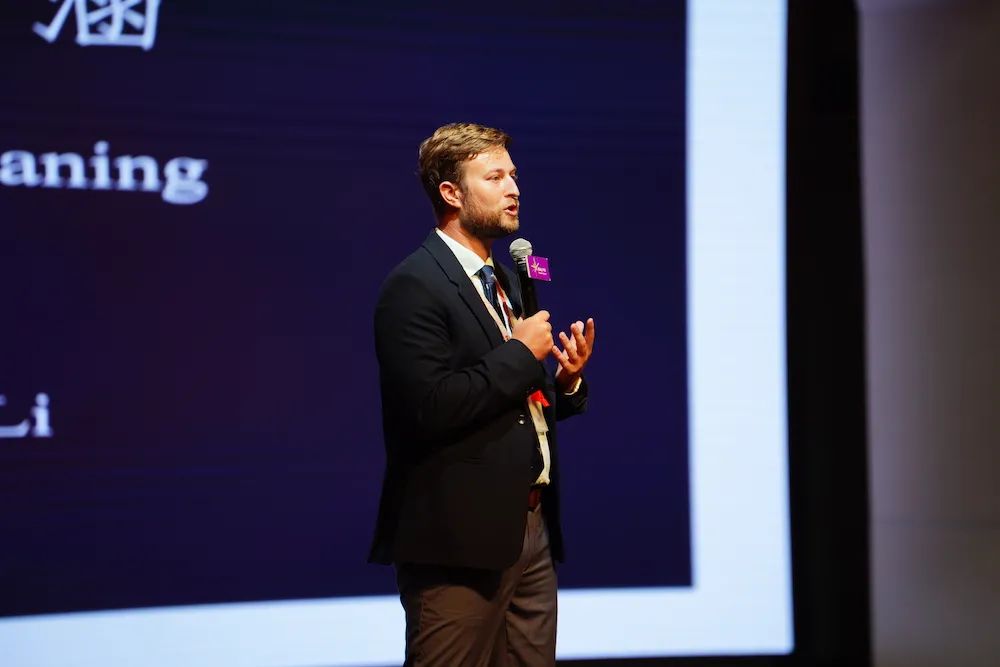 接下来便是三、四、五年级三个分会场的学科说明,每个年级的所有16个学科都做了分享,每个学科组的所有老师都站到了台上和家长互动。一天的课程下来,大家不但没有疲倦,反而被激发出了更多热情。
After this introduction, parents separated into their separate venues to hear directly from the teachers of the 16 different subjects that their child attends on a weekly basis. Teachers were able to meet with parents in a closer form. Even after a full day of teaching, the teachers were not showing any fatigue. Teachers were so full of enthusiasm to show our parents in their first meeting what they are doing towards a common goal; the education and development of students.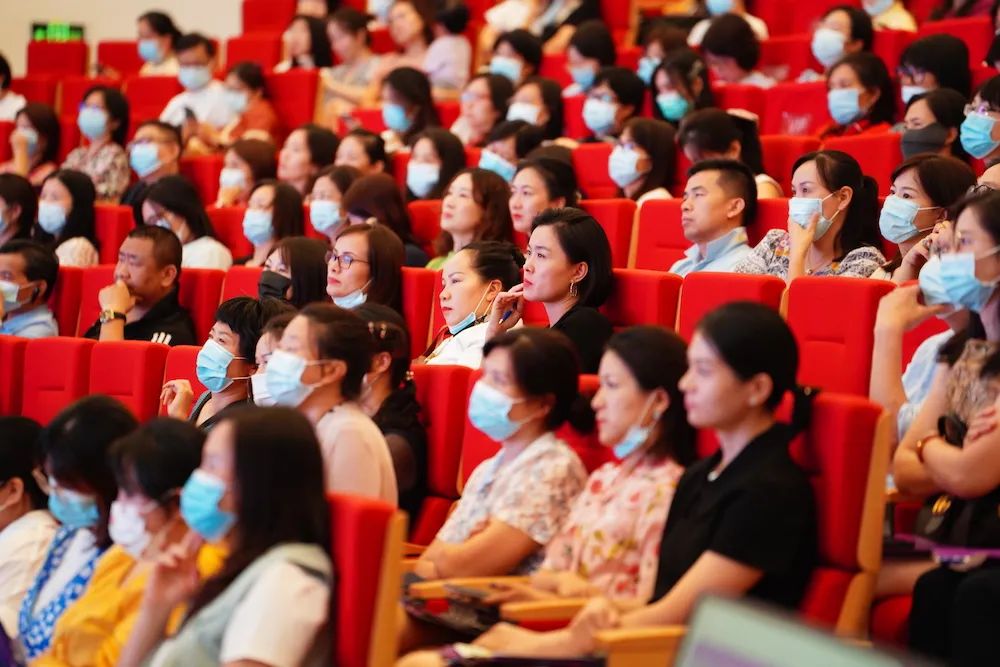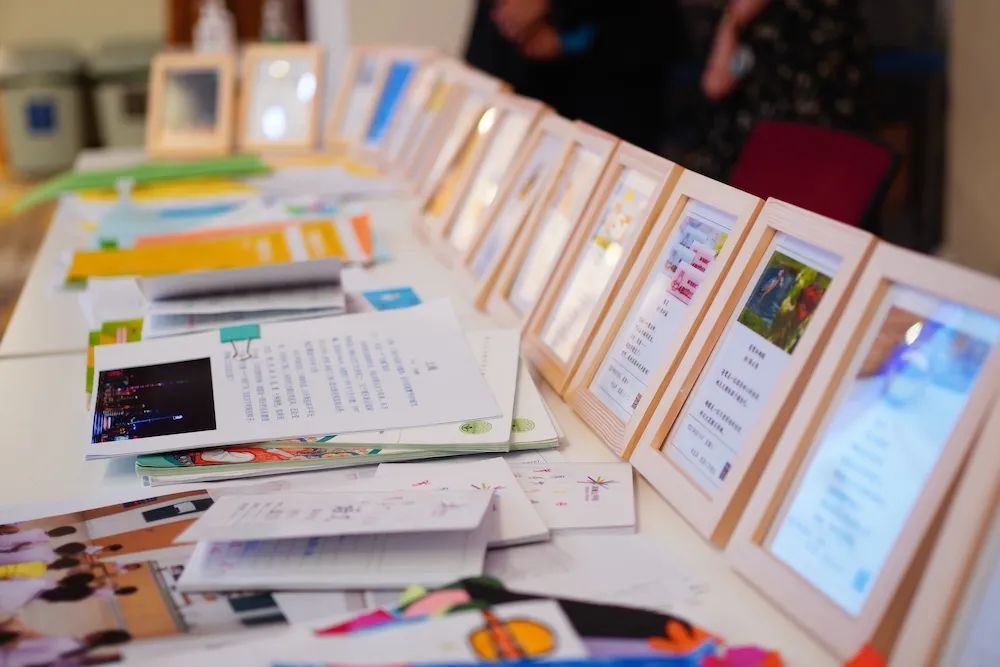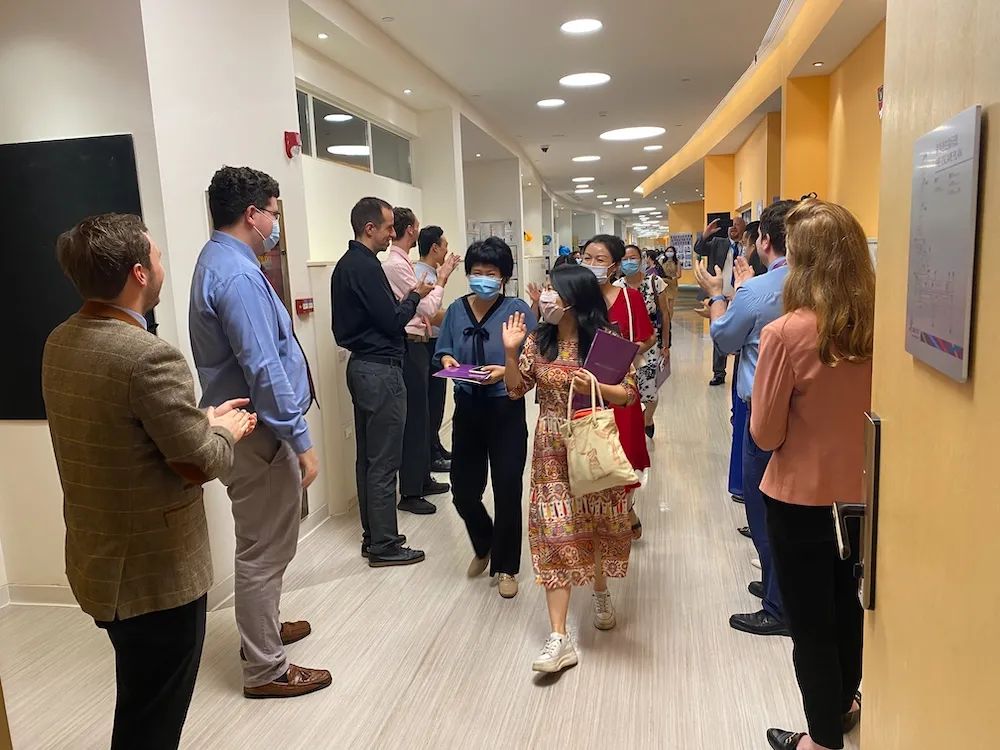 G3:共建社区文化
围绕5年级的毕业项目主题——社区,三年级的同学们在之前的班会和校会时间也做了大量的关于"社区"的活动。从班内小组,到整个班级,再到全年级,"社区"的范围逐步扩大,借此学科说明会契机,三年级分享了本年级社区文化建设的三个点:
希望通过此次见面会,让家长了解本年级的文化建设,加强家校沟通,跟家长们携手,一起培育孩子,共建良好文明社区。
Collaborate cultivating community culture. In order to cultivate a community of collaboration, grade 3 students have had several activities that align with the grade 5 graduation project. During Curriculum Night, ideas were shared about grade-level culture that students had discussed previously. The ideas were clear. First, learn something good from our peers. Second, correct mistakes made and guard against mistakes if you haven't made any. Finally, express gratitude to others. This meeting deductively let parents know more about our school and grade, and to help educate students jointly build a more civil community.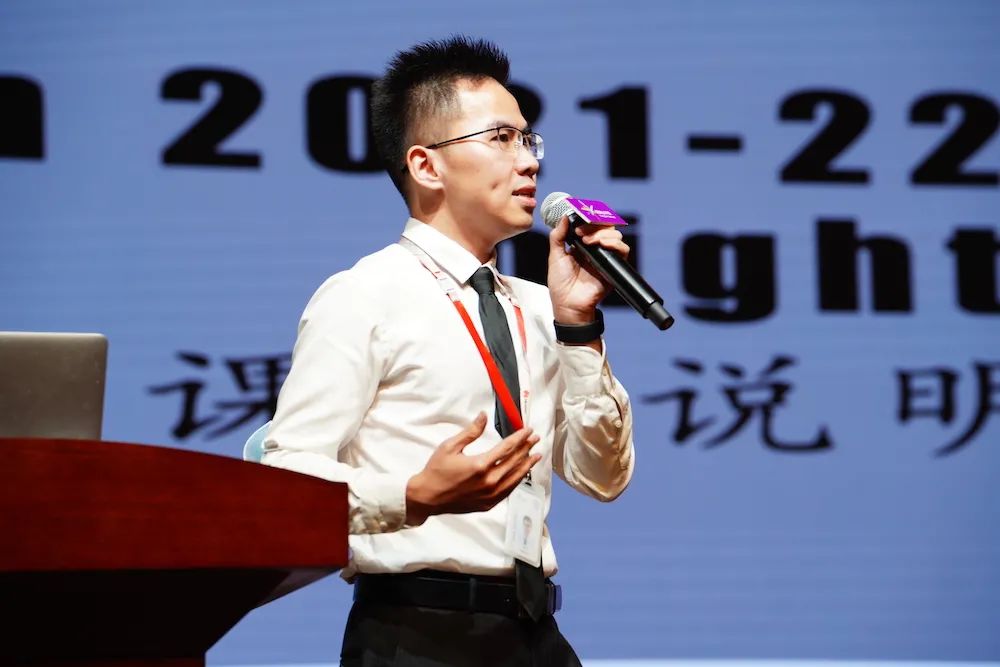 「健康与道德」一直是清澜山的特色课程,老师们深信能让孩子"尝试一切可能"的教育,除了"教"更重要的是"育",而SEL就是一门着眼于"育人"的科目。在三年级SEL老师抽丝剥茧般的解读中,家长们清楚地了解了这一门着眼于"育人"的科目。SEL以游戏教学为主,致力于让学生在玩中学、在做中学。丰富的课堂活动和游戏教学的课程设置吸引了孩子们的兴趣,激发了孩子们的潜能,让该课程深受学生喜爱。老师更是在现场鼓励家长们抓住每一个教育契机,与学校共同引导孩子成为胸襟开阔、勇于尝试又乐观自信的学习者。
「SEL」, social and emotional learning, has always been a characteristic course of Tsinglan School. Teachers believe in our motto, that we can 'try and all is possible'. Compared to teaching, education is more important. SEL is a subject devoted to education. Parents clearly understood third grade's interpretation of the subject. SEL focuses on game teaching and focuses on students to learn through play and action. Rich classroom activities and game teaching curriculum not only attracts student interest, but also stimulates students to reach their potential and make this course popular with students. The teacher took a moment to encourage all of our parents to seize every opportunity to educate their child and work with Tsinglan to guide children to be: open-minded, adventurous, optimistic, and confident learners.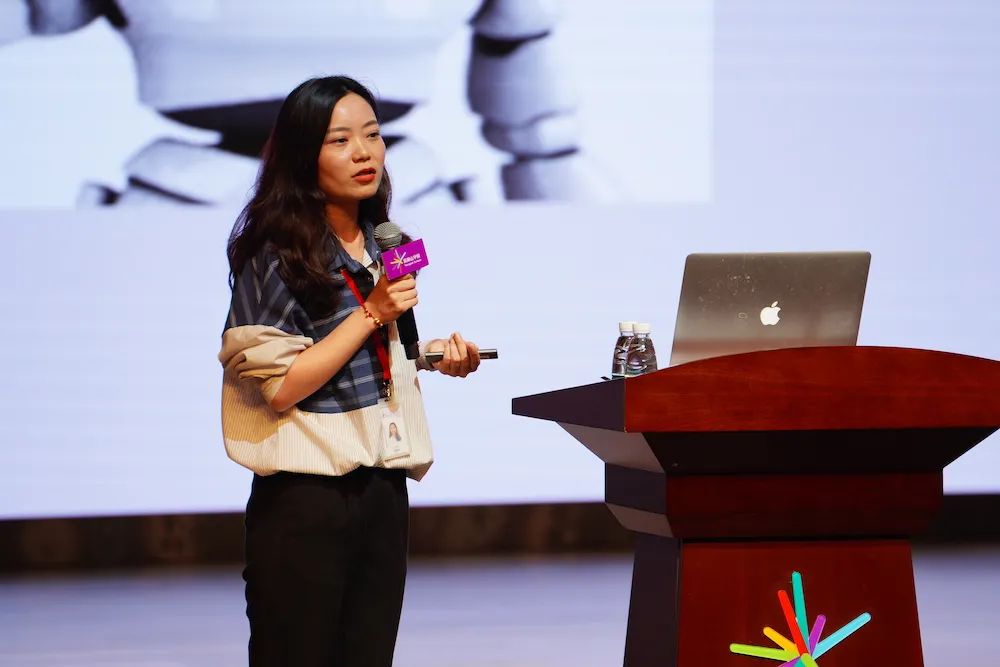 「数学B」: 三年级的数学老师在会上详细介绍了家长们十分关注的英数课程和评估细则,说明了老师们对课堂作业和家庭作业的期望,也对家长们如何在家里支持孩子的学习提供了建议。令家长们十分欣慰的是英文数学的分层作业不仅仅能帮助孩子们更好的取得进步,也能让程度不那么好的孩子们在学习中找到自信。为了支持孩子们在家里的数学学习,老师们强烈建议使用既能提供及时反馈又能为孩子们提供教程的 IXL 进行练习。
At curriculum night, the Grade 3 Math B team discussed the curriculum, grading breakdown, classwork and homework expectations, and how families can support children at home. Math work is differentiated, so students who are struggling may have differing tasks compared to students who work at a faster pace. It's important for students to complete all classwork and homework. To support children at home, the math teachers recommend using IXL to practice. IXL is an excellent way to revise what we have learned in class since it can provide immediate feedback for students.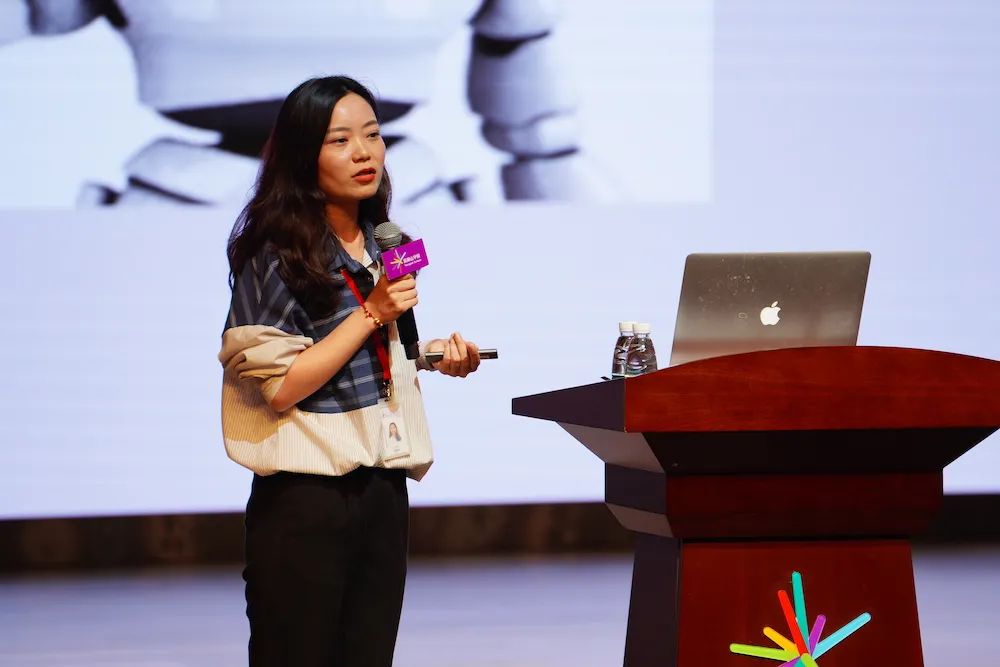 G4:教师随学生而动,学生逐教师而思
四年级的学科说明会从一棵树和一串数字开始,树上是十三位班主任的头像,数字135是十三位班主任工作年限的总和,10是平均工作年限,8是在国际学校平均工作年限。聚是百年树妖,分则新老搭配,有经验的老师最擅长的就是从学生日常中发现教育契机。
所以我们的课间秩序不是由老师提醒,而是由学生监督。我们的年级期待不是由老师而定,而是从学生而来。
四年级期待如下:
In grade 4, the theme had two parts that interplay. Teachers work according to the needs and actions of the students, and students would then follow instruction and reach beyond to gain understanding. Curriculum Night started from a tree of all of the homeroom teachers and the numbers 135, 10, and 8. 135 represents the number of total teaching years held by the 13 teachers. 10 represents the average number of years teaching. 8 represents the average number of years teaching in international schools. This great number of years is a tree that students can rely on confidently. Experienced and newer teachers are mixed in the homeroom to bring mutual benefit of teachers and students. This experience explains the high level of professionalism where teachers can take unexpected moments and change them into learning moments the won't be easily forgotten.
The Grade 4 expectations are,
To be kind is more important than to be right.

Treat others the way you want to be treated.

Prepare to win or to lose.

Celebrate the success of your friends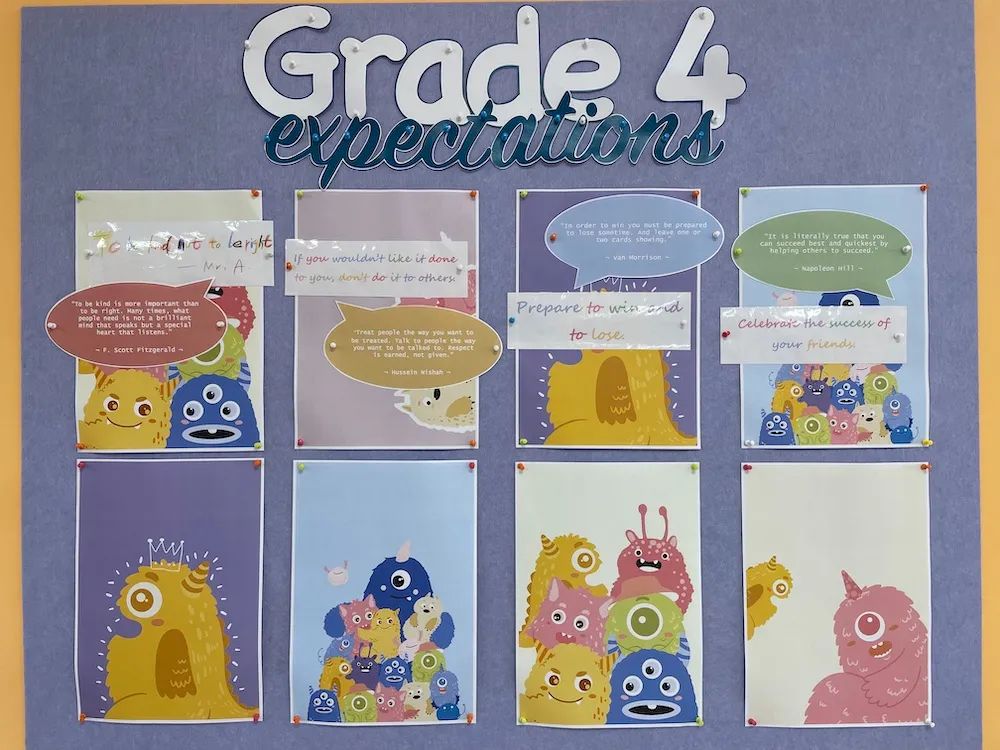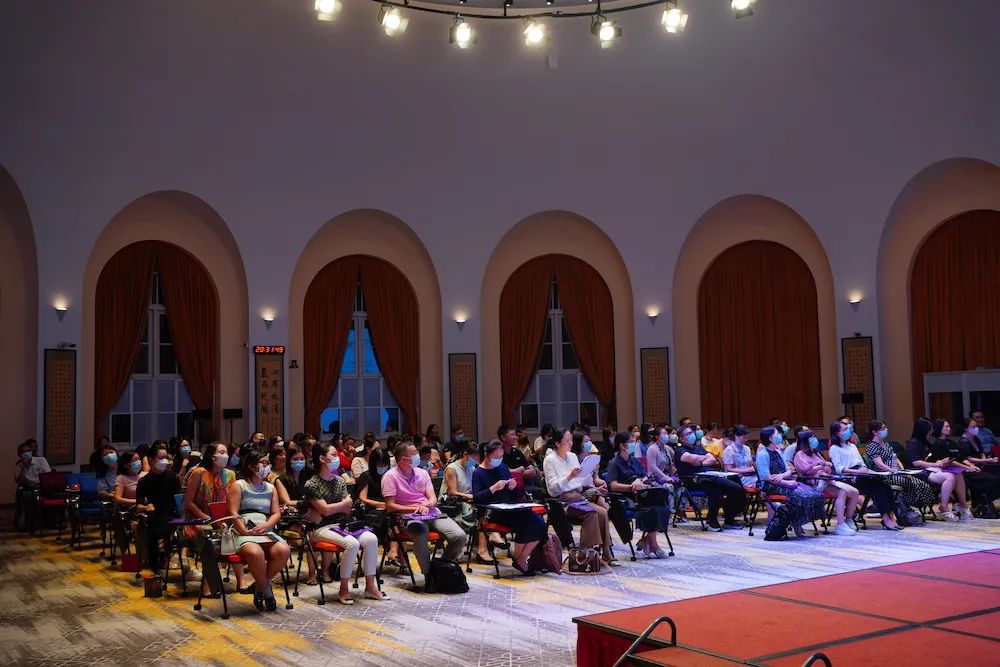 「数学A」:四年级中文数学在两位老师如相声般的开场中娓娓道来,目前在课堂上关注的主要有提高数学阅读效率,加强口算笔算能力、培养逻辑思维习惯、解决实际生活问题等方面。幽默风趣的介绍让在座的家长掌声不断,而他们在课堂上的风采更是能够牢牢抓住学生的心,让孩子因为喜欢老师,然后喜欢数学,在老师的引领下领略数学的魅力,从而真正激发对这个学科的热爱。
Grade 4's Chinese math has two teachers who talked together in a familiar manner, evidence of their long experience working together. They have recently focused on how to improve the efficiency of reading math problems and their ability to do problems both on and off paper. Children are also learning to think logically, which is the main purpose of any math class. They also learn how to use math to solve real world problems to make it more relatable as well. The humor of the teachers led to great applause from parents, but in truth, their classes are even more interesting. Tsinglan's two teachers here are able to engross students into class. The philosophy is simple, but effective. Teachers want students to like them. This translates eventually into liking math as well. Using teachers' guidance to understand math, the children eventually love math by themselves.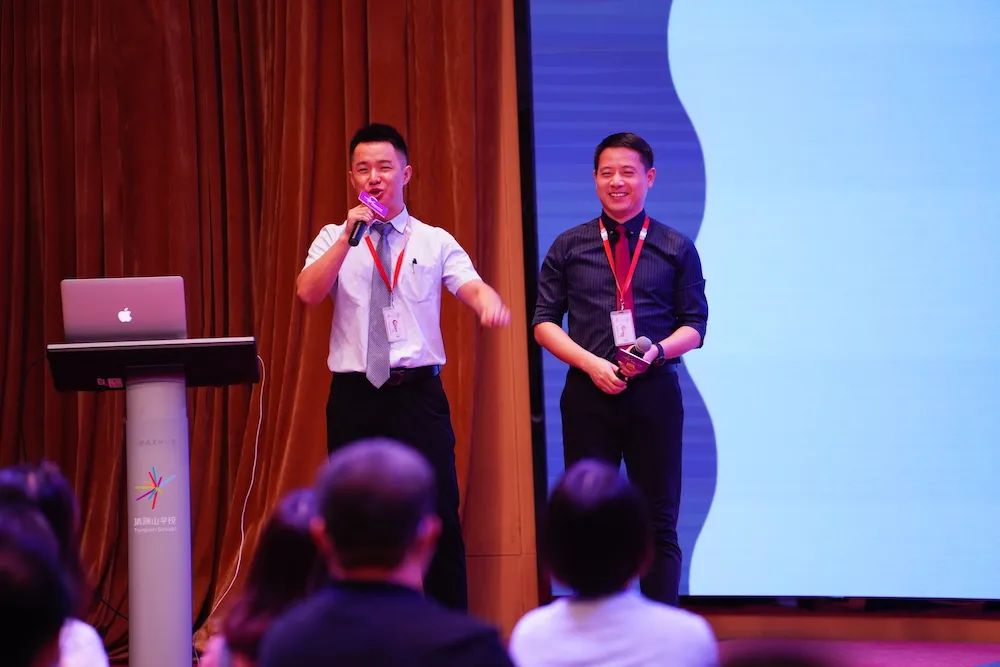 「英文&文法&阅读」:英语语言是能体现许多其他学科能力的基础。因此,为了让家长有更清晰的了解,英文文学,英文文法和英文阅读老师分别介绍了他们在孩子语言学习中的角色以及学习目标。阅读和写作又是英文文学课程的基础。孩子们需要积极参与到课文学习从而在一些指导性问题下写作,以此来验证自己是否真正理解了课文。英文文法老师会不遗余力地帮助孩子们掌握核心词汇、语法和语言的正确使用。英文文学课在英文文法的基础上进一步理解不同类型的文学体裁和主题。最后,英文阅读课引导学生进入更广泛丰富的语言运用中去,通过阅读我们提供的材料和阅读资源来形成一种自然而然的阅读兴趣。总的来说,在清澜山学校,学生们要求有成效地进行英语语言习得并能出类拔萃,通过对Wonders教材的学习以达到美国核心课程标准,从而确保学生获得与美国本土孩子对等的课程学习。老师们同时也鼓励学生们通过课后的AR和MyOn的阅读系统来提高阅读理解能力。
English is the backbone of many subjects' ability to function. To this end, English Literature (EL), English Language Arts (ELA), and Reading teachers took time to explain their roles and goals for all parents to be clear on. Reading and writing are the backbone of EL's curriculum. Students are expected to engage with texts actively and prove comprehension in writing on guiding questions. They are supported by the tireless work of ELA teachers to master the use of: vocabulary, grammar, and language usage. ELA is the foundation that EL can then build on and expand understanding about different genres and topics. Finally, but not least, Reading class guides leads students into more texts and resources available and build a natural interest in reading. All combined, students are set to succeed and excel in English language acquisition at Tsinglan School and meet standards from the American Common Core Curriculum via Wonders textbooks to ensure students obtain an education equivalent to native students in the U.S. Teachers also pointed to both AR and MyOn systems to encourage reading and comprehension outside of class.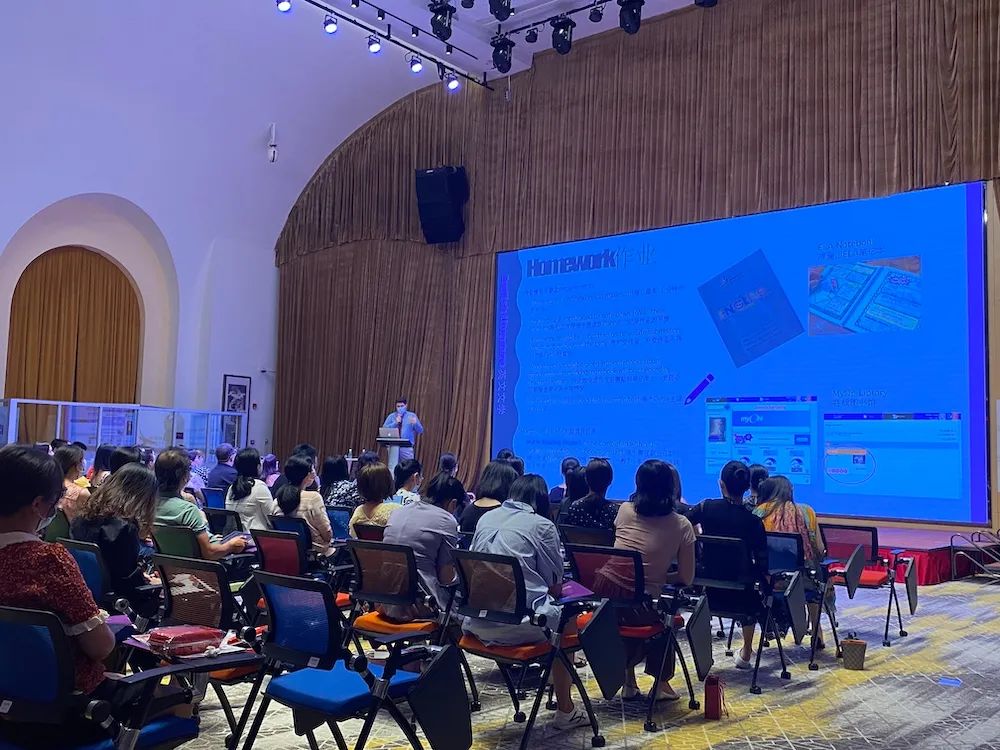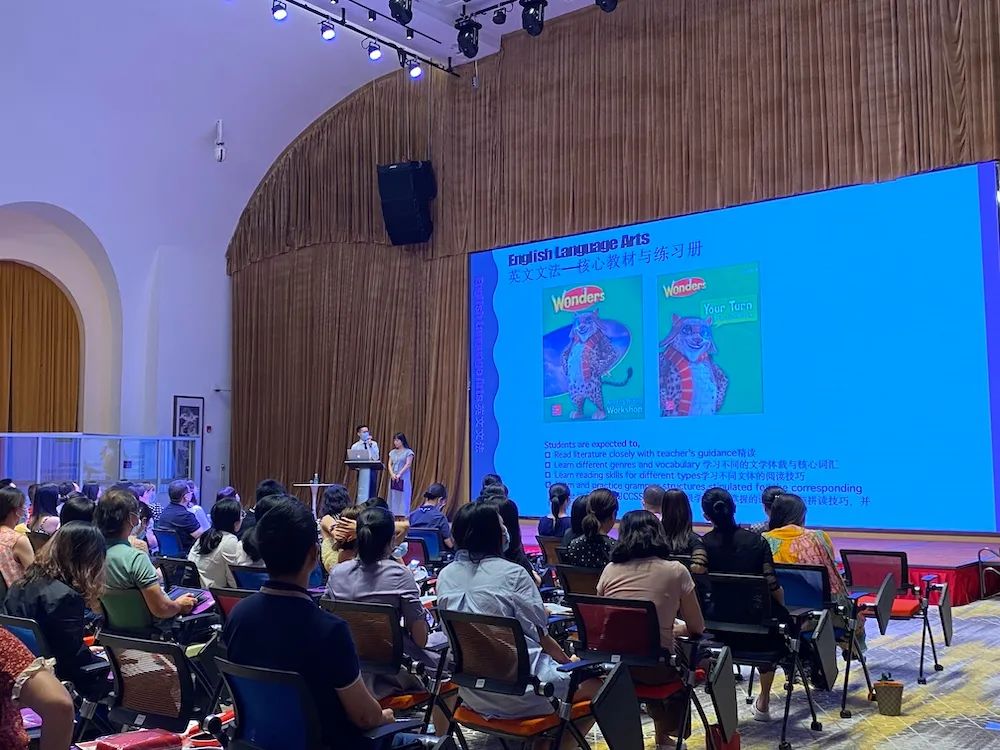 「科学A」:中文科学老师主要阐述了四年级中文科学主要的学习内容、授课形式、理论依据以及对于科学家庭教育的些许建议。依据《小学课程标准》,小学科学具有基础性、实践性和综合性。7-11岁左右的儿童的思维还离不开具体事物的支撑,因此依托于具体实物的探究式学习形式是比较适合其身心发展特点的一种学习方式。做中学,学中思。
The Chinese Science teacher directly introduced lesson contents, as well as teaching methodology and theory for grade 4. She also offered many useful suggestions for parents to use to help students continue learning while at home. They also showed the relationship of materials compared to the U.S. Common Core Curriculum. Science of lower school focuses on the basics on a wide variety of fields of science and the practical use of each. Young learners of this age must rely on the world around us to truly understand science. Parents were left with the great words, "Tell me and I forget. Teach me and I remember. Involve me and I learn".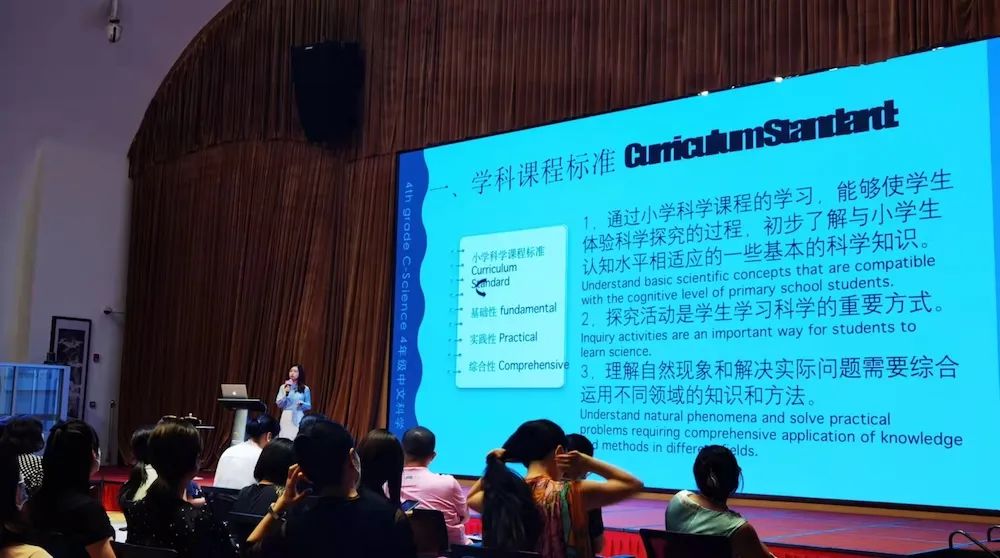 G5:沃土成就良材
在学校学习生活的舞台中央闪耀的永远应该是我们的学生。为了这样的愿景,五年级的老师们以学校的家庭手册为基本要求,明晰舞台的边界,提供充足的支持,让学生更多地思考、发声、参与、奉献。环境影响人,塑造人。我们对学生提出负责、友爱、专注、自律与尊重这五项期待,希望构建这样的年级氛围,为学生持续前行提供不懈动力。
The motto for grade 5 is fertile soil helps kids to bloom. The center of a campus should always be our students. In order to achieve this, teachers used the school's Family Handbook as their base. It clarifies boundaries, provides support, and allows students to think, participate, and contribute. Our environment shapes us. We have these five expectations: responsibility, friendship, focus, self-discipline, and respect to other students. With this, we hope to build a positive atmosphere and provide unremitting motivation for students to continue forward.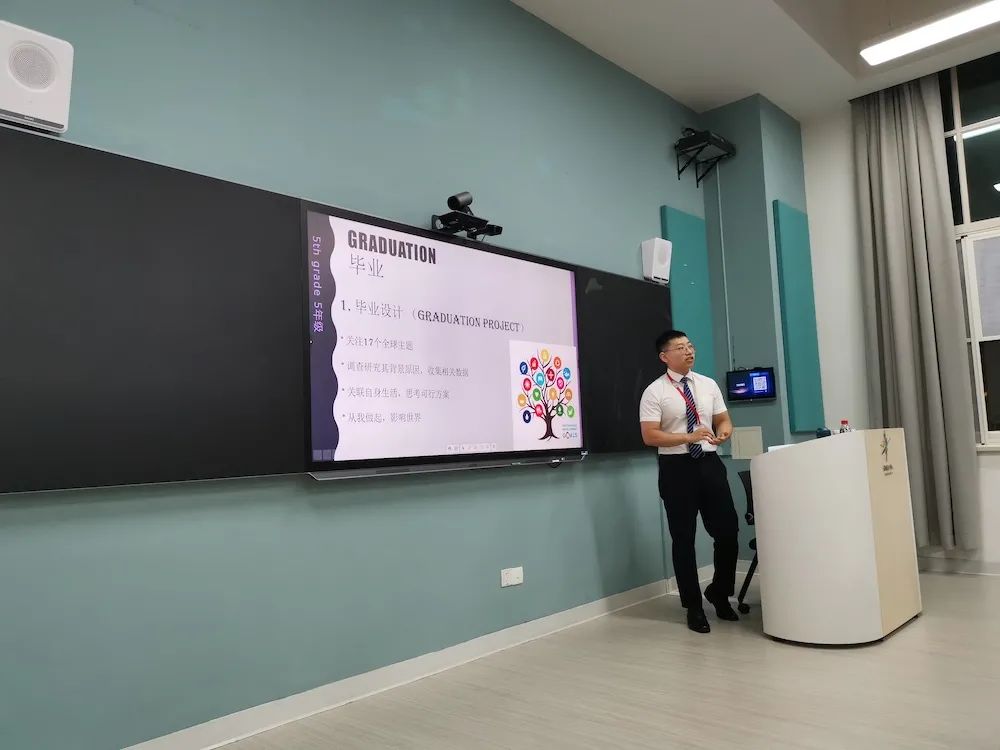 「语文」:五年级的学科说明由语文开始。讲解了语文学什么和语文怎么学这两个问题。以最近的一次项目式学习向家长们展示了学生主动学习,主动提问,主动探究的完整流程和杰出的学生作品。老师们希望学生能在小学阶段夯实语文基础,积累中文输入,最终完成说与写的输出。从文字的熟练使用、各项能力的锻炼到中华文化的传承,审美意趣的培养,以语传情,以文载道,做一名自豪的中国人。
The first part of curriculum to be introduced was Chinese. Teachers explained how and what is learned. To highlight, examples of recent projects were shown of students actively learning, questions, and doing outstanding works. Teachers hope students consolidate their Chinese knowledge, accumulate more information, and then output what they know through speech and writing. From proficiency, other important traits like Chinese culture, aesthetic interests, thorough ability to articulate in Chinese, and national pride.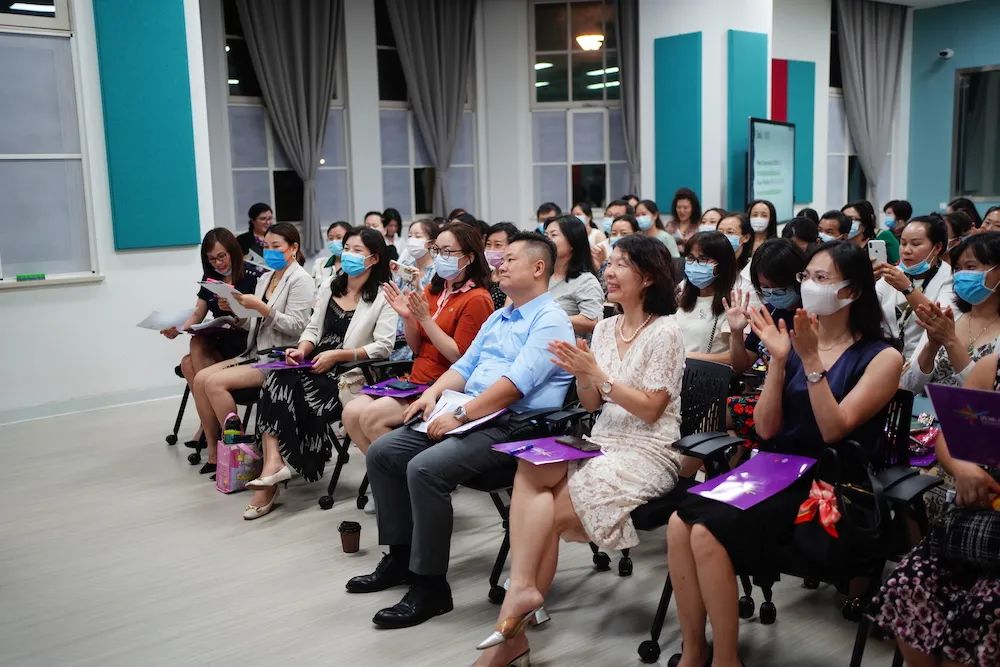 「科学B」:五年级的英文科学说明掌声和笑声不断。老师不仅清晰的讲解了这门课的内容,形式,目的和要求,还生动地演示了课堂互动,让家长身临其境地体验如何在愉快有趣的课堂氛围中培养动脑动手的能力,在老师魔术师式的悬念和喜剧式的表演中轻松学习科学知识。
Science teachers were not only able to clearly describe content, goals, and requirements, but they were able to do so while earning laughter and applause from parents attending. Teacher-student interaction was also made clear and how curiosity and creativity are fostered in a comfortable atmosphere. Scientific concepts learned in class could almost be compared to a magic or comedy show in engagement and entertainment.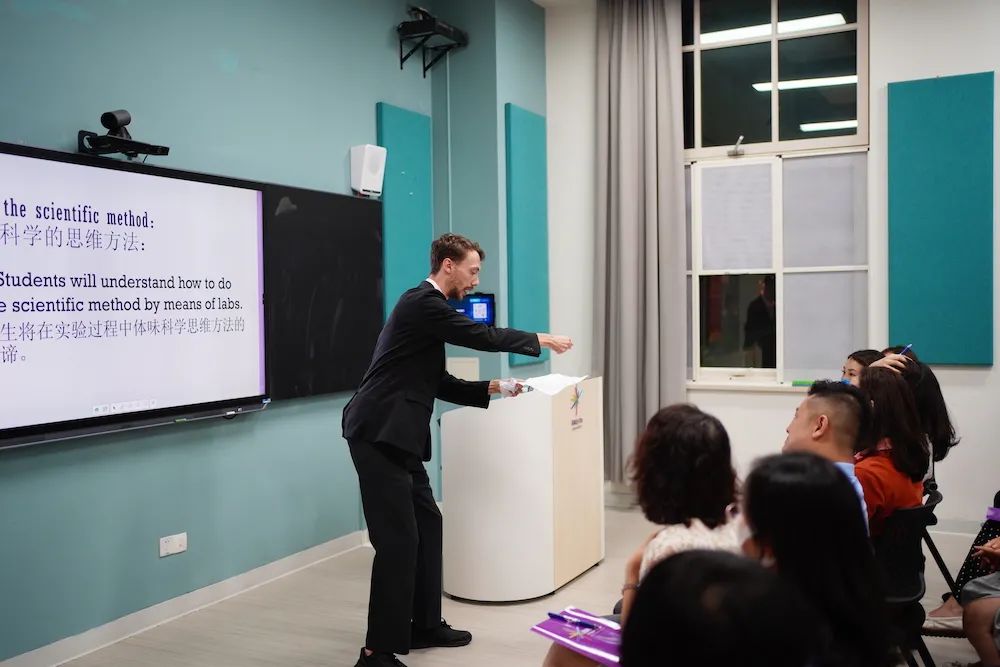 言难悉心,辞不达意,如此多学科的分享不是一篇短文能装下的,老师们在舞台上的风采也不是三言两语可以形容的,我们只能选取了以上几个学科作简介。但各年级体育老师的英姿飒爽,戏剧老师的热情洋溢,美术老师的奇思妙想,书法老师的融贯中西,计算机老师的幽默风趣,音乐老师的优雅大方,都让人印象深刻。
Words fail to express, so many subjects can't be discussed in such a short writing. The performance of teachers is double difficult to write. We were able to only discuss these few but wanted to mention the entire lower school's tireless physical education teachers, the enthusiastic drama teachers, the insightful art teachers, the humorous computer teachers, the elegant and giving music teachers, and the calligraphy teachers who must fuse East and West. They are an equal and equally important part of Tsinglan's education for our students.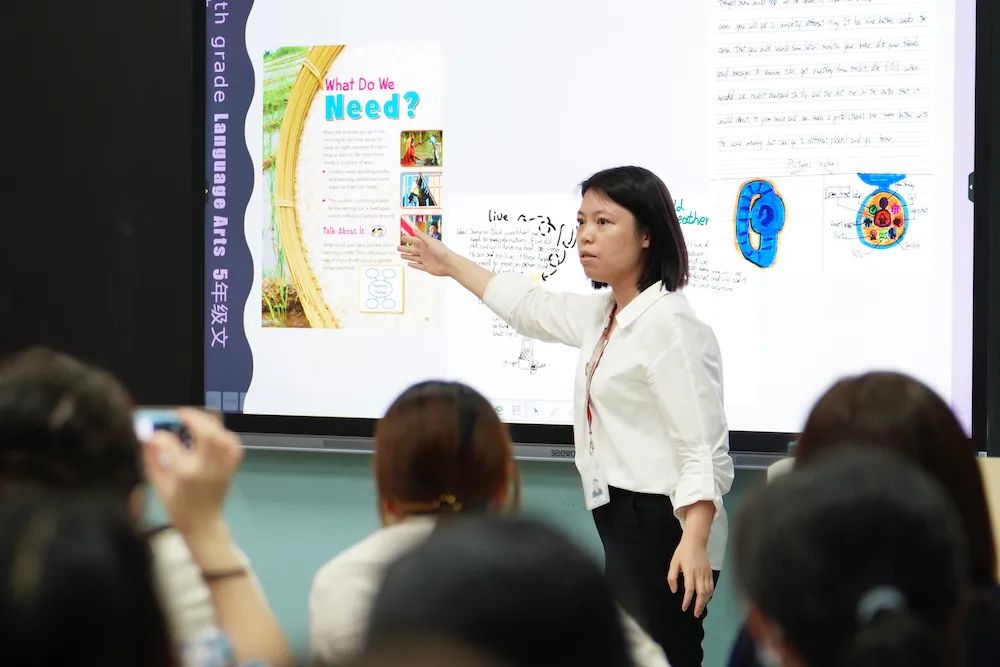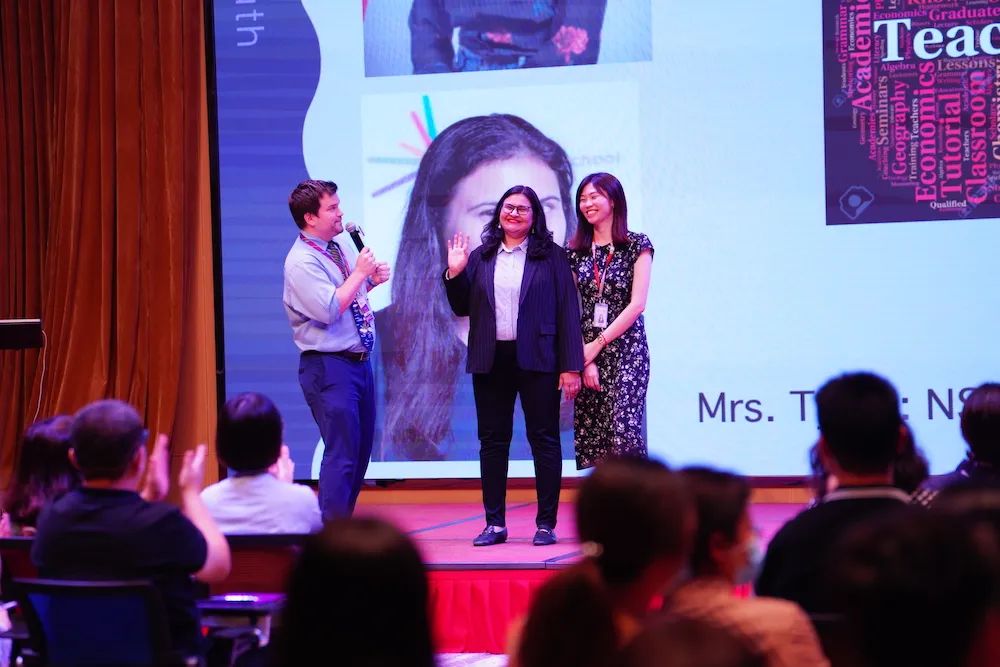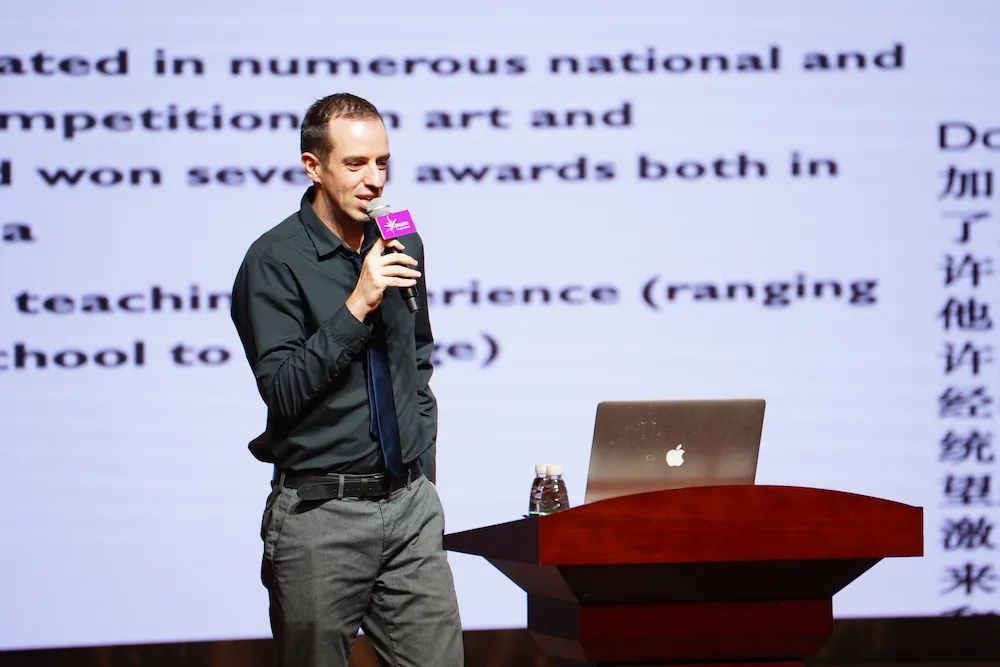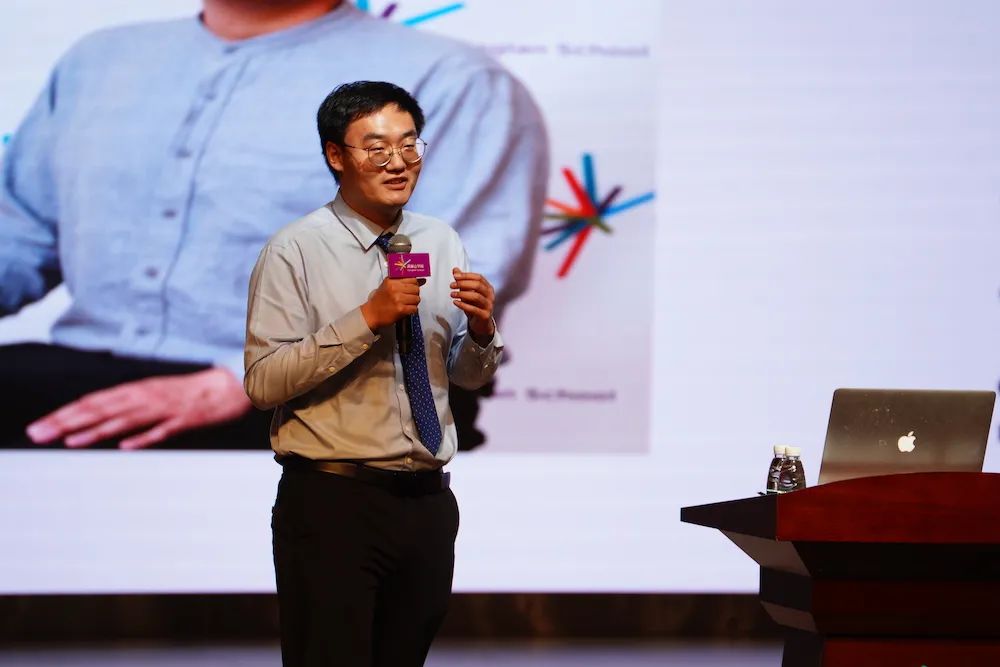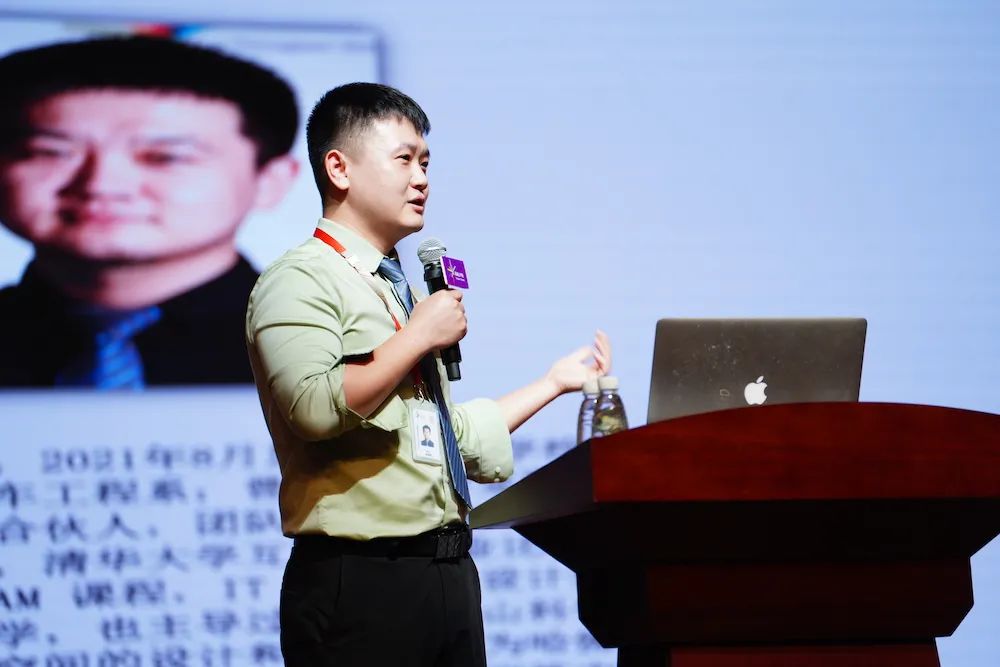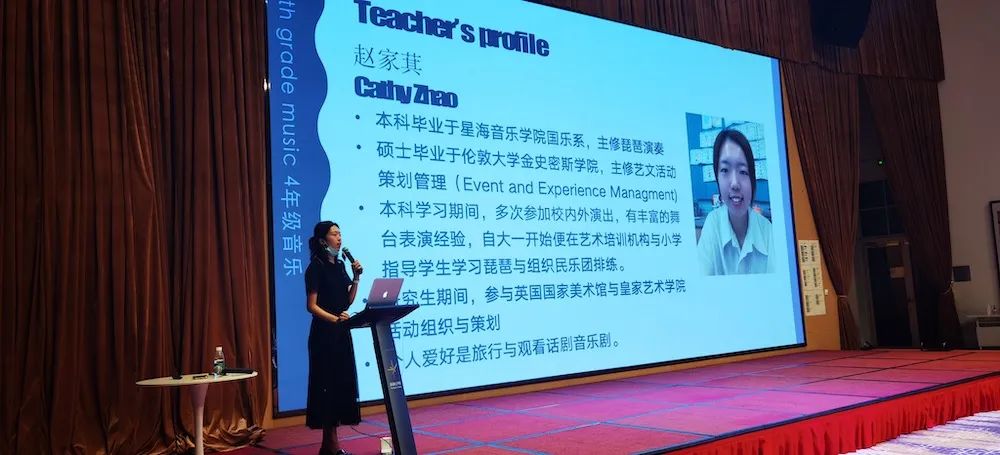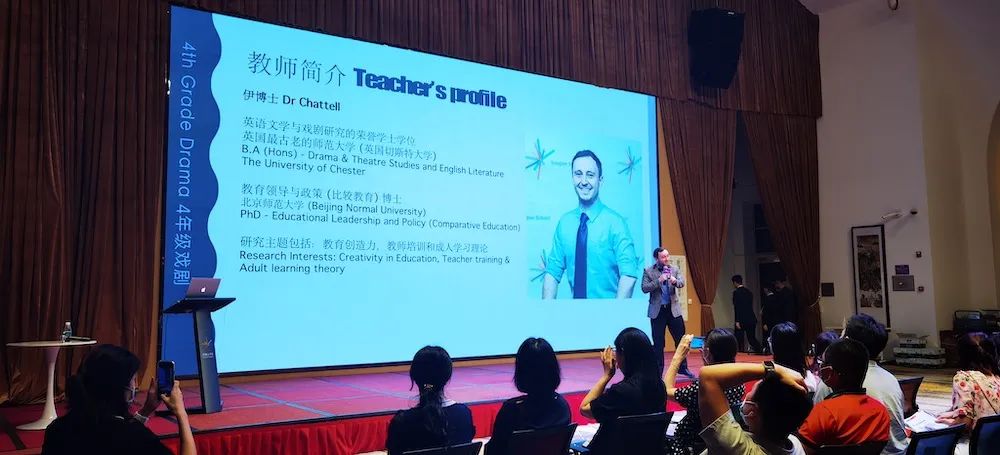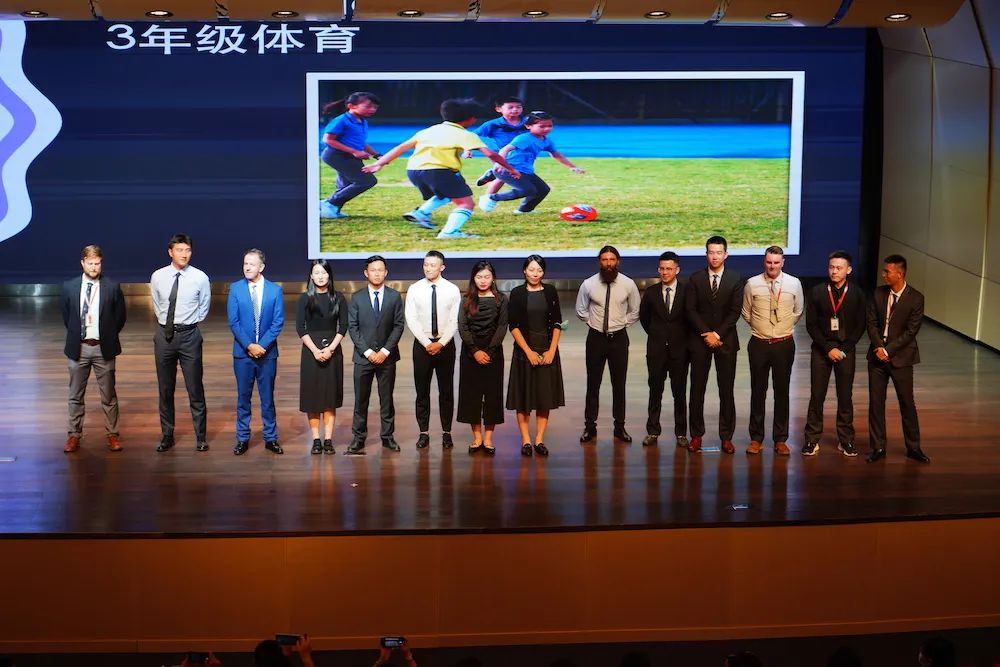 美好的时光总是短暂的,学科说明之夜则显得更是匆匆。但相聚难得,我们不舍得家长们就此离开,所以特意在班内准备了夜宵,继续边吃边聊。班主任正式介绍,建设什么样的集体,如何给学生学术支持,行为管理的艺术,家校合作的深化等等,诸多此类主题在各班循序开展,老师和家长们探讨的声音和互致的掌声在教学楼内外此起彼伏。
Precious things have an unfortunate habit of ending too soon. This night was evident of this truth. Not wanting to end the evening, we had one more event for the evening. Homeroom meetings. In the rooms, drinks and snacks were provided to sustain everyone late into the evening. After a formal introduction in each homeroom, discussions quickly flowed: what community we want to build, how to support students academically and emotionally, and how to cooperate with parents. There were two different parts heard clearly through the halls, talks between parents and teachers, and applause of mutual admiration of our mutual goal, the best for our children.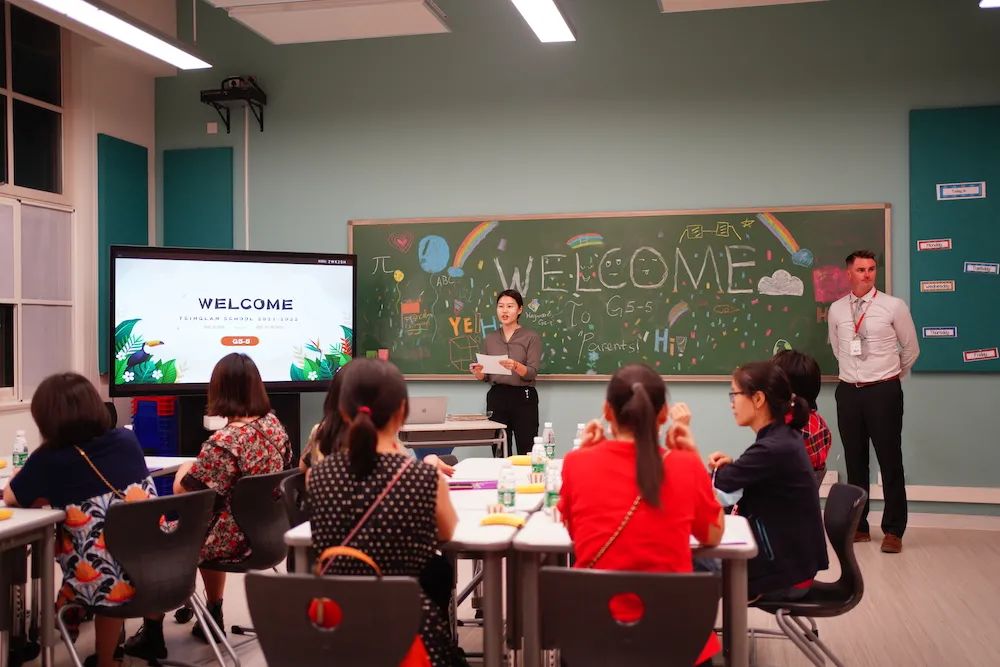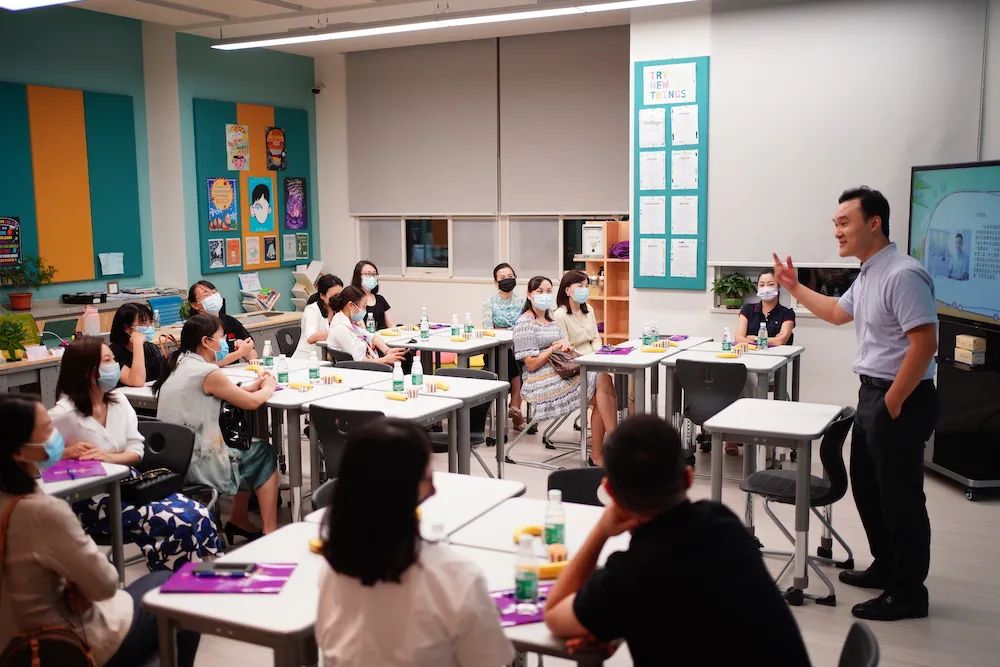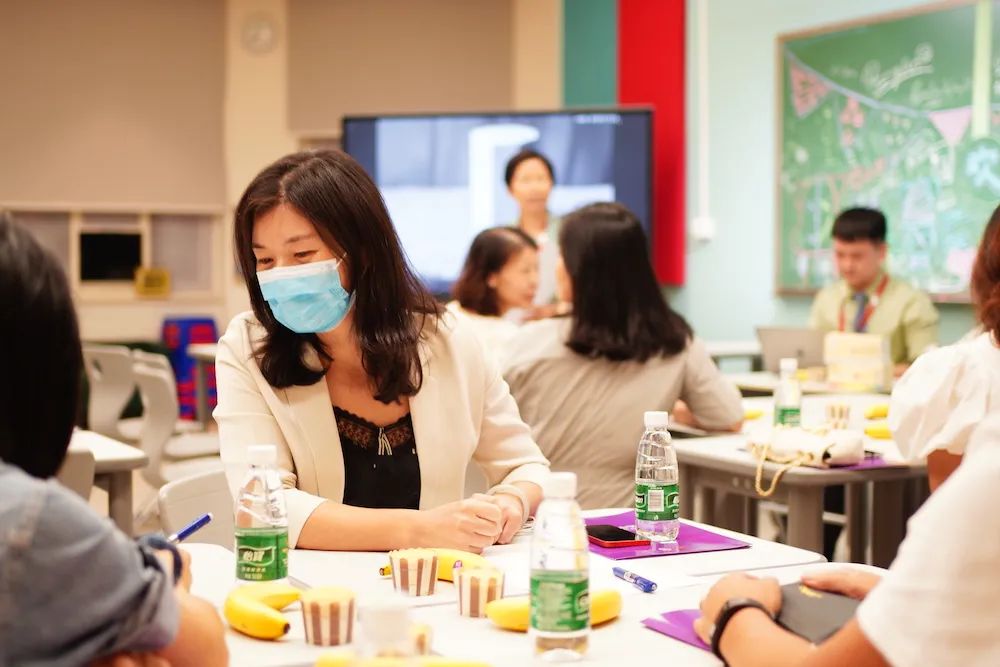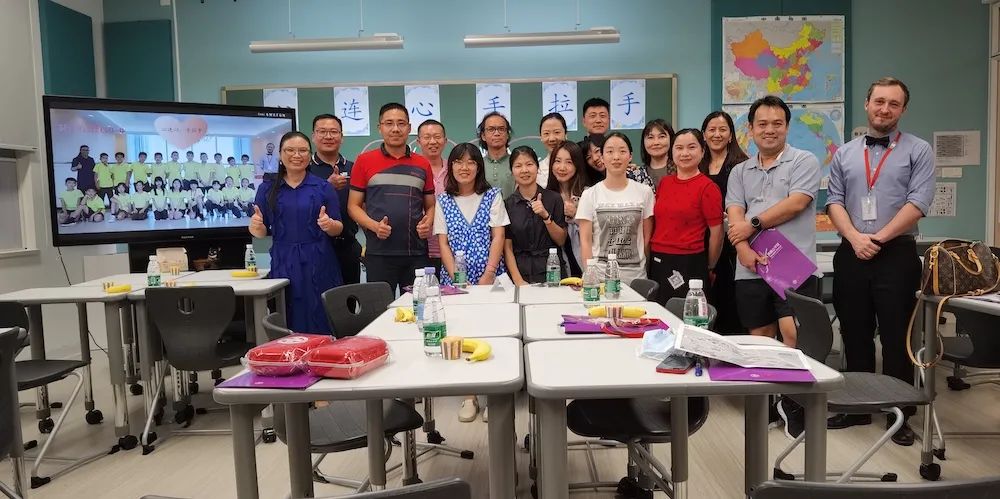 冰心先生在《霞》这篇文章里引用了一句话"May there be enough clouds in your life to make a beautiful sunset.", 她将其译成"愿你的生命中有够多的云翳,来造成一个美丽的黄昏。" 这是一句令人惊心的话,我们将其改成了"May there be enough challenges in your school life to build a glorious future."因为我们希望每一个清澜山的学生都能经历足够多的挑战,来成就一个辉煌的未来。
A master writer, Bing Xin, once quoted a truth that she had come across in her book Sunset, "May there be enough clouds in your life to make a beautiful sunset." We changed this phrase to apply to our hope for our students, "May there be enough challenges in your school life to build a glorious future." We desire every student to have enough challenges to help them to strive for their dreams now and in the future.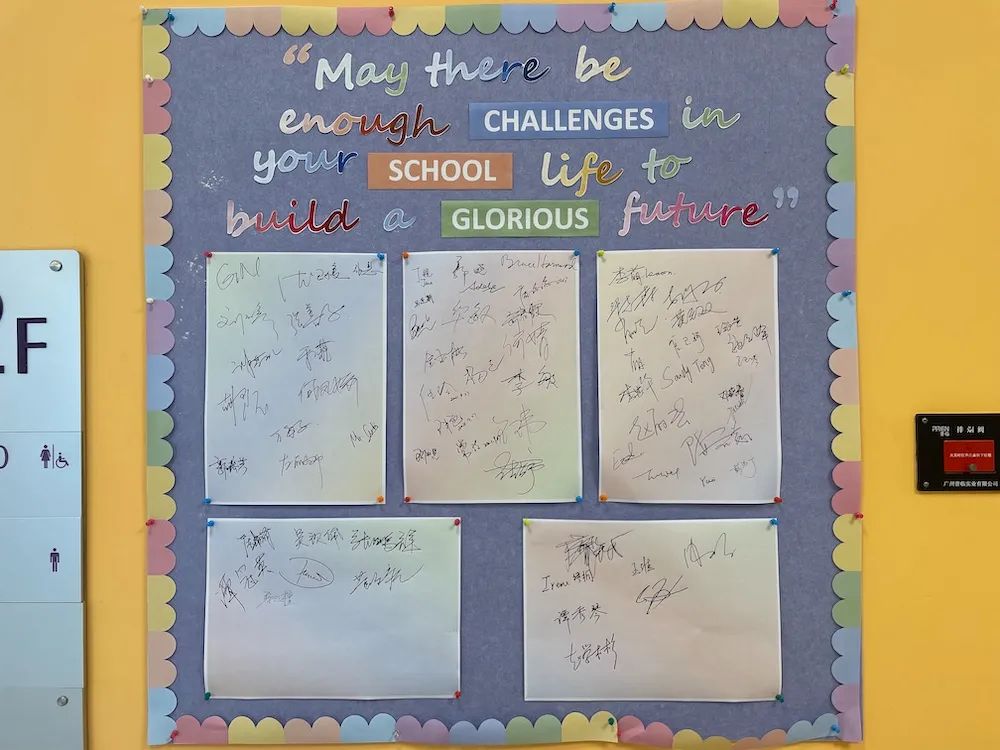 老师和家长的反馈
会后收到了一些老师和家长的反馈,简附如下:
❝

Great feedback is always great to hear. Here are some of the comments we were lucky enough to hear back from those that attended:
学校精心准备的学术说明会在很大程度上给我们吃了定心丸:李校坚定从容又细致入微,整个团队热情专业,表达出的对于国际教育的理念和目标正是我们所期望的,这让我们对于当初的选择更加有底气和信心。感谢学校的教工团队。

❞
——三年级王楚君 Alan家长
❝

昨天的学科说明会上校长的致辞让我们收获了对学校的信任和对教育内涵的理解,和各学科老师的见面全方位地了解了学校课程设置和内容,强大的教育团队也让我们对学校充满信心。作为家长所能做的就是积极做好家校共建,不焦虑不鸡娃,为孩子创造好的学习后花园。希望我们的孩子都能成长为校长所讲到的"眼中有光,脚下有路"的孩子。

❞
——三年级杨雨溪Erin家长
❝

"心里有梦,眼里有光,脚下有路"——这是校长对孩子的期许!这群强大的引路逐梦之人啊,让家长心安!我们愿意一路追随,静待花开!

❞
——三年级揭尚书 Michele家长
❝

The homeroom meeting was a meaningful and effective way to open clear lines of communication with parents. Parents were greeted with a warm welcome. They were given a general idea of students' daily schedule and goals for the year, and reminded that they are seen as essential partners in their children's education. This partnership is integral for parent, teacher and student success. When we work together, everyone wins. This meeting was a great opportunity to build trust with parents.

❞
——Ms. Phillecia Pietersen
❝

The homeroom meeting was productive experience where we could share our approaches on classroom procedures, student jobs, and behavior management. We also highlighted the importance of parent-teacher communication and gave parents tips on how they can help their child come to school prepared and how parents can help us, the teachers, as well. Jiayou!

❞
——Mr. Tom Gates
❝

The homeroom meeting time was used to present our classroom management procedures, as well as expectations from the school and homeroom teachers. We talked about the teachers that are teaching our class, their schedules, and responsibilities in and out of the classroom. Special attention was put on that how parents can help with preparing their children for school, monitor their development and communicate with us effectively.

❞
——Mr. Milos Pantelic
❝

The homeroom meeting was very fruitful. We presented to the parents our classroom management system, our reward system and the activities we do during homeroom time. Parents were very appreciative of the opportunity to meet and greet teachers in person and see the whole classroom set up. Meeting the parents was very productive and worthwhile.

❞
——Mr. Malachy Sheeran
❝

小学的课程说明会非常非常非常精彩,让家长们生动、直接地了解了学校的教学情况和教师们的卓越水准,太棒了。孩子们在清澜山学校学习太幸福了!感谢学校和老师们的精心准备,我们见识了学校的高水平、高起点和高素质,太专业了!

❞
——四年级王熹庸Luca家长
❝

昨天借着学科说明会第一次进入美丽的校园,姐姐弟弟热情地带我参观了校园的每个角落,分享了他们每天吃的美味的食物。听了李校长的讲话,作为一个不太焦虑的妈妈,感觉跟我所需求的教育方式,方向很一致!见到了各个学科的老师们,特别被王老师和刘老师圈粉,孩子们遇到这么幽默优秀的老师们,每天生活在这么有爱的大家庭真的太幸福了! 很美妙的一个晚上,作为一个新生家长,很放心让孩子在清澜山生活学习。

❞
——四年级项皙迩Olivia家长
❝

今天认真听了学校安排的学科说明,学校和各科老师都非常优秀非常棒,所以,孩子更是幸福的,希望孩子珍惜自己拥有这么美好的一切,立志长成一个了不起的优秀人才。好喜欢清澜山学校,更喜欢G4-6班,在孩子的座位上坐了半个多小时,听两位班主任讲解,很棒很幽默的老师,还没有听够呢,希望以后孩子每天回家多和我分享在学校的有趣的事。

❞
——四年级胥笑为Steven 家长
❝

家长们对这次的学校课程说明会和班级交流会给了很高的评价,一些家长反馈:"课程说明会非常好,组织有序;家长们通过该说明会知晓课程设置的原因,更熟悉任课老师……非常好!""听完课程介绍和班级交流,非常有信心孩子在这样的学习环境中会得到理想的发展和成长。""感谢谭老师非常用心安排这次的家长会!'心连心,手拉手'的巧妙心思让我很动容!感谢谭老师和伊博士费心教导孩子们!你们辛苦了!"…… 家校沟通,凝心聚力,心连心,手拉手,共同助力孩子们健康幸福成长,这是学校、家庭与社会的共同愿景。

❞
——谭秀琴Teresa老师
❝

Thanks to this meeting that I had the chance to introduce the general situation of Language Arts teaching in Grade 4. ELA focuses on reading, vocabulary and grammar. In intensive reading of various texts, through context analysis and critical topic discussion, students will be able to practice their reading skills, learn vocabulary and grammar concepts. Through this meeting, parents can also have a deeper understanding of all the other subjects, which is beneficial for the future teaching practices and mutual communication between the school and parents.

❞
——Mr. Billson Ye
❝

There is a Chinese saying, that you need to hands to clap, education of youth is the same. The hands of parents and teachers must be joined to educate students to the heights of their potential. Finally, we were able to meet the other half in person and come together in devotion to our common goal. Even at such a late hour, parents and teachers were as enthusiastic as if it were still the morning. That is the magic of being a parent or teacher, the child is worth everything and we will give them our all.

❞
——Mr. Caleb Barger
❝

我们非常有幸能够就读于清澜山学校,下面几点是我对这次会议的总结。一、非常认同李校长的话,关注孩子的学习过程比学习结果更为重要;二、清澜山体育老师队伍的庞大,体现了学校对体育的重视,让孩子们拥有强健的体魄;三、非常感谢老师们的辛勤劳动和对孩子们的耐心教导。尤其令我感动的是郭老师在5.3作业本上对每一道题的批改订正,红色的钩或叉仿佛是一道亮丽的风景线,使我们每个家长赏心悦目。希望老师们再接再厉,对孩子多加鼓励,启发孩子的兴趣、潜力和奋斗精神。

❞
——五年级操希瑾家长
❝

在开场的校长讲话环节,被李校那句"一切为了孩子,让孩子站在舞台中央"深深感动了,当李校说到没有学生参加的音乐会不叫音乐会,全场响起了热烈的掌声,大家都真切地感受到了清澜山以孩子为中心是真正落到实处的。
在接下来的各年级课程说明会上,不仅让我对孩子每天在学校学什么有了进一步的了解,更见识到了清澜师资阵容的强大,清澜学子们太幸福了,真的是"站在巨人的肩膀上看世界"。
"星辰班"是G5-3的孩子们给自己班级取的名字,也愿你们"昭昭若日月之明,离离如星辰之行"!

❞
——五年级杨子涵Hans妈妈
❝

参加了昨天的学科说明会,李校长的讲话让我对学校的资质放心,对未来的发展充满期待。各个学科老师的讲解说明让我了解了孩子们各个学科这一年在学校会学习些什么知识,掌握哪些技能。非常欣慰,孩子在清澜山能遇到这么多优秀的负责任的老师。

❞
——五年级苏立泽Lize妈妈
❝

At the beginning of the year parents and teachers met online for the first parent-teacher conference of 5th grade. Last night there was a new level of connection made between the homeroom teachers and the parents. I was truly blown away by the receptiveness and attentiveness of the parents. We discussed many important aspects of school life for the students in our class from being a part of a helpful community. Parents and teachers working together to help this amazing bunch of kids work towards graduation and prepare them for their next step into middle school is what Grade 5 is all about.

❞
——Ms. Christina L. Zuloaga
❝

It was great to see the parents and talk with them face to face. It was also great opportunities to share our curriculum to them. However, we could improve on time/date schedule in the future. I would have been nice to have more homeroom time to share the parents about class management, students' behavior and so on. I also heard that some of parents wanted to have time to talk to other parents.

❞
——Ms. Yoshie Hirano